Tetris Is Killing It On Twitch Right Now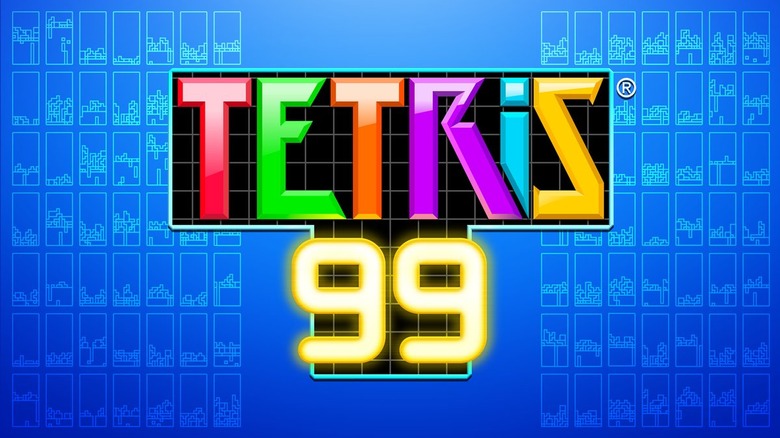 What do Hearthstone, PlayerUnknown's Battlegrounds, and Overwatch all have in common? They're all games that tend to do well on Twitch, bringing in huge audiences. And right now, they're sitting behind the newest variant of a game that first released in 1984 – Tetris.
Advertisement
Right now, Tetris ranks at #8 on Twitch with over 41,000 viewers, and it's all thanks to yesterday's surprise release of Tetris 99 on the Nintendo Switch. The game puts a new spin on a very old classic, pitting 99 players against each other in a large-scale, competitive match of Tetris. The mission? Move your blocks, clear your lines, chuck an occasional garbage block at another player, and outlast everyone.
It's already been said by many others, but there's no better way to put it – Tetris 99 is the battle royale version of Tetris. And in our current climate, where people are all too willing to jump into the latest battle royale game, it's no surprise that Tetris 99 is doing this well on Twitch right now.
Advertisement
Tetris 99 was a welcome addition to yesterday's Nintendo Direct, which largely featured the first- and third-party games coming to the Nintendo Switch in 2019. And at the price of free, a lot of Switch owners likely downloaded a copy of it immediately. Some of us — ahem — did exactly that, and planned to jump into it at a date sometime in the future that would probably be never.
But now? Tetris 99 has captured so much attention that it has to be worth checking out. If you're someone who relaxes with a round or two at the end of a long day, this might not be your jam. It looks way too frantic and stressful for that. But if you want to exercise the puzzle part of your brain in the high intensity sort of way, there is finally a Tetris for you.