New Overwatch Character Baptiste Now Available On PTR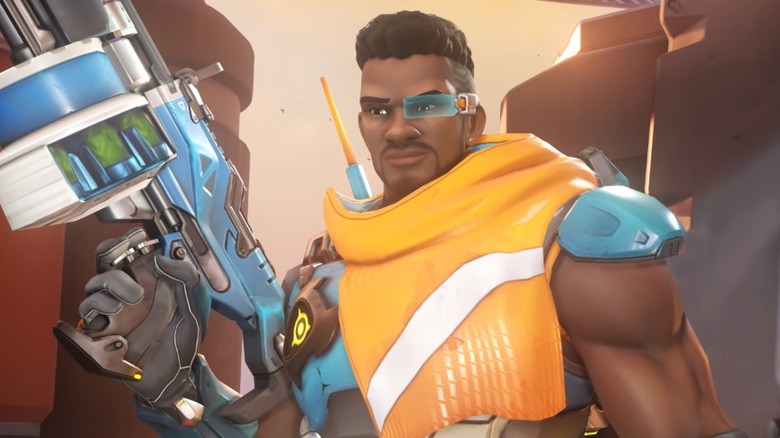 It seems like just yesterday that we were saying hello to Ashe, who — at the time — was the newest arrival in the world of Overwatch. Now the game has a brand new hero, live and ready to be selected on the game's public test servers: Baptiste.
Advertisement
Game Informer reports that, as of today, Baptiste is ready to go on what's called the PTR — or, Public Test Region. This gives Blizzard a chance to let players use a character in games against other players, and can sometimes help with balancing or ironing out any other issues that arise. Baptiste is a healer with a shockingly fast method of dishing those heals out — a hitscan submachine gun called the Medic SMG — so Blizzard will almost certainly want to study how Baptiste affects gameplay.
Thus far, it appears that Baptiste will play more closely to Ana than any other character. His gun can heal allies and damage enemies, for instance, and that same gun can also fire a grenade that heals teammates but does no damage to opposing players.
Advertisement
On top of that, Baptiste can take huge leaps thanks to his Exo boots, has a skill that heals himself and allies, and can cast an ultimate that can either double whatever damage comes through it or double the healing properties of whatever passes by. There's been quite a bit written about the GOATs strategy (or triple-threes or three-three or whatever you want to call it) and how it's made the meta in competitive Overwatch circles stale. Perhaps Baptiste can shake things up a little bit.
In order to do that, though, he'll need to leave the PTR. And as of now, there's no word on when exactly he'll do that. The last new Overwatch hero, Ashe, entered the PTR on Nov. 5, 2018, and eventually made her way to the game's main roster about a week later (depending on when your platform's patch hit). 
If that's any indication, there's a chance we could see Baptiste become widely available sometime next week.