Macaulay Culkin Helped Make The Next Toejam And Earl Game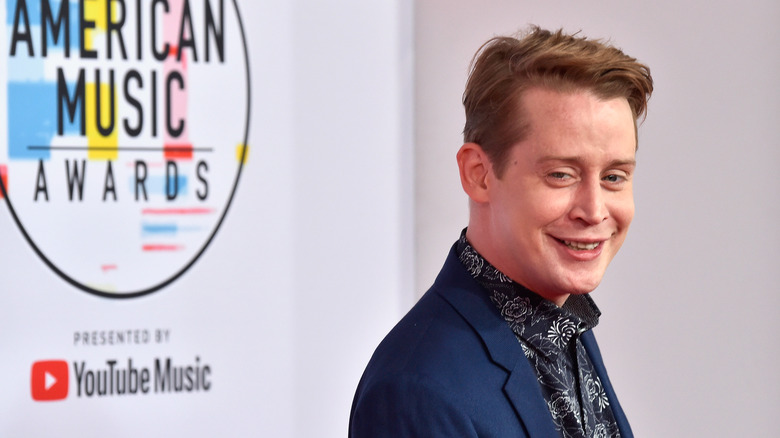 Getty Images
No, this isn't a joke. Macaulay Culkin — best known for his childhood run as Kevin McAllister in the Home Alone movies — helped make the next ToeJam and Earl game.
"We're super excited to announce our celebrity guest producer — the one and only.. Macaulay Macaulay Culkin Culkin – aka the @IncredibleCulk !!!!!!!" wrote the ToeJam and Earl Twitter account. And before you ask, that isn't a typo. They posted it exactly in that way. We don't know why either.
This is a pretty neat development, though, isn't it? Culkin appears to be a fan of the franchise, having tweeted about it in the past. And really, getting a chance to be involved with a game you love is the dream. If your favorite game was ToeJam and Earl and you had a chance to work on it, wouldn't you leap at the opportunity? We would.
Plus, it's not like Culkin has a whole lot going on right now. Things have been pretty quiet since the Home Alone days. Yeah, there was Saved! And sure, there was that weird band he was in that did nothing but sing about pizza. But those are in the past. Game development, it seems, is where Macaulay Culkin is putting his focus right now. It seems to be all the rage among former child stars. Just ask Elijah Wood, who starred opposite Culkin in The Good Son and, more recently, worked on the VR title Transference.
There are no details on what Culkin worked on in particular, but let's be honest: having his name attached to the project helped make it 100% more interesting. We might not have given this game a second glance — some things are better left in the past, after all — but now? We're kind of curious to see what happens when Macaulay Culkin gets his hands on a video game.
The new ToeJam and Earl releases tomorrow, March 1, for PC, PlayStation 4, Xbox One, and Nintendo Switch.