It Really Looks Like Halo: The Master Chief Collection Is Coming To PC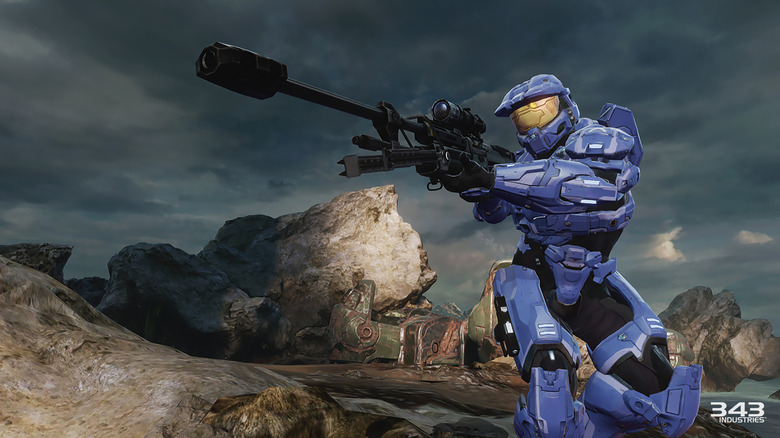 Evidence is mounting that Halo: The Master Chief Collection could soon find a new home on PC, giving that platform access to three Halo titles that, up to this point, have been exclusive to Xbox.
According to Wccftech, the Halo: MCC page inside the Microsoft Store on PC briefly showed today that The Master Chief Collection was compatible with Microsoft Hub. Wait, what's Microsoft Hub, and why is that significant, you ask? Microsoft Hub is essentially a large Surface tablet that Microsoft sells for presentations and such. And, like so many Microsoft products do, it runs Windows 10.
Advertisement
As for the why, it's possible that some people at Microsoft were pulling levers and pushing buttons behind the scenes. You know, getting ready.
After Wccftech's discovery came to light, it seems that Microsoft removed the Hub compatibility icon from the Master Chief Collection's store page (we checked). But if you ask us, there's way too much smoke for there to not be a fire. Microsoft is scheduled to make a major announcement regarding Halo: MCC tomorrow, and it feels like a stretch to call compatibility with a Windows 10 product popping up the day before a coincidence.
Add that to Windows Central's reporting that Halo: The Master Chief Collection is "close to release" on PC, and suddenly, the odds of seeing Halo: MCC running on PC tomorrow look really, really good.
Advertisement
The original Halo, along with Halo 2, are the only two games in the first-person shooter series that have (eventually) made their way to PC. Halo 5's Forge is present on the platform, but otherwise, PC players are missing Halo 3, Halo 3: ODST, Halo: Reach, Halo 4, and Halo 5. A port of Halo: MCC would bring Halo 3, Halo 3: ODST, and Halo 4 to PC for the very first time. That would leave just a few Halo titles remaining, aside from Halo Wars, Halo Wars 2, Halo: Spartan Assault, and Halo: Spartan Strike — none of which are part of the first-person shooter family.
We'll find out soon enough if Halo: The Master Chief Collection is indeed coming to PC. Microsoft's Inside Xbox broadcast starts tomorrow, March 12, at 5 p.m. ET.