Cuphead Is Coming To Nintendo Switch, Along With A Bunch Of Other Indies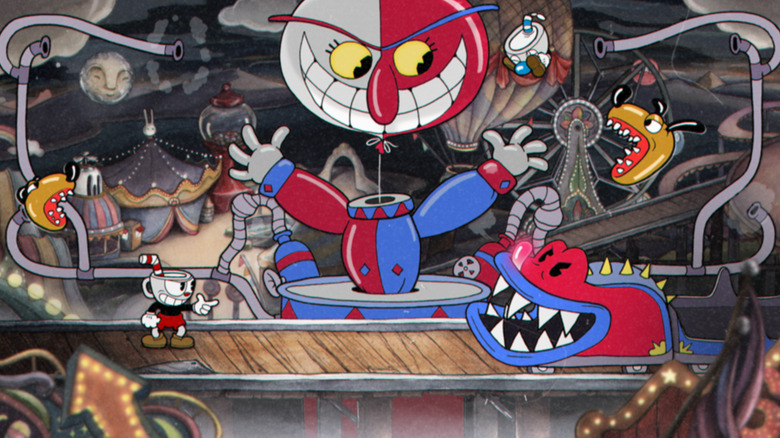 The Nindies are many. In a stream today, Nintendo showed off a slew of indie titles that are set to release on the Nintendo Switch this year. And you may recognize some of them.
CUPHEAD. Yes, Cuphead. Nintendo always seems to start its Direct-type streams with whoppers, and Cuphead is massive news for one simple reason: up to this point, Cuphead was previously a console exclusive for the Xbox One. We don't know what the circumstances are exactly as it relates to getting Cuphead onto Nintendo's platform, but we're definitely going to dig into it. Cuphead arrives April 18.
Advertisement
What else is coming, you ask?
The Switch will be getting a title called Overland – a survival game with a really neat art style. You can expect Overland this fall.
A wild-looking action game called My Friend Pedro hits the Switch in June, and will be a console exclusive.
A game based in the world of dog-sledding — called The Red Lantern — looks highly interesting, and could be one of the more moving games of the year if things pan out well for it. The Red Lantern comes sometime later this year. 
Darkwood is a procedurally generated survival game scheduled for May.
Katana Zero is a side-scrolling action game that oozes Dead Cells vibes, and releases April 18.
A post-apocalyptic Double Fine action game called Rad is scheduled for Summer 2019. 
Advertisement
Creature in the Well is a top-down action-adventure game that is somehow also a pinball game? Color us intrigued. That one drops this summer.
Another top-down action game — this one more frantic — called Bloodroots is coming this summer.
Want a game where you can fight alongside animals? Pine, an open-world action game, might be worth checking out this August.
A horde of arcade games are coming to Switch – Super Crate Box in August, Nuclear Throne today, and Ultra Bugs later this year.
A 2D co-op shooter called Swim Sanity arrives this summer.
Blaster Master Zero 2 is out today! 
Stranger Things 3: The Game releases on July 4, making our nation's holiday super weird.
And oh heavens. There is a release called Cadence of Hyrule that looks to smash together the worlds of The Legend of Zelda and Crypt of the NecroDancer and is being teased for sometime this spring. We want to know more about it right now.
Nintendo timed its Nindies Direct with a big ole' sale on indie titles, which you can find on the Nintendo eShop. So if the stream didn't have enough indie goodness for you, you can go visit the eShop today and save on games like Firewatch, Yoku's Island Express, and more.
Advertisement