PlayStation VR Sales Surpass 4.2 Million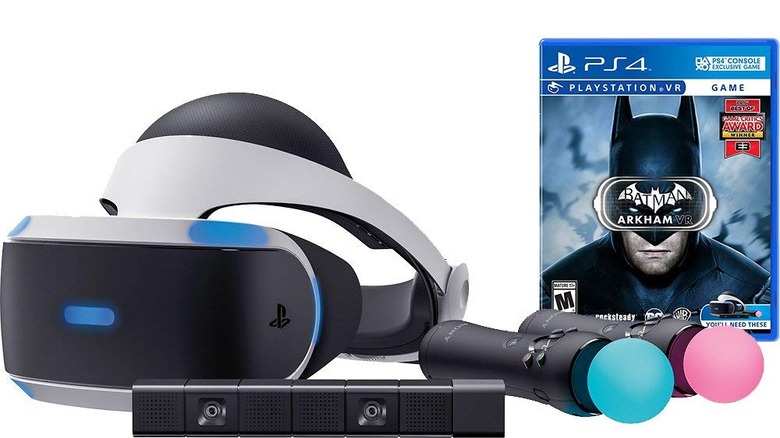 The PlayStation VR headset is doing incredibly well, according to a post on Sony's PlayStation Blog. The company is reporting that sales have now surpassed 4.2 million units — a nice leap from the 3 million reached last August, and a sign that consumers are still very interested in Sony's spin on virtual reality.
Advertisement
Unfortunately, Sony wasn't willing to share any numbers for PSVR software sales, though it appears software sales are in a good enough place for Sony to continue supporting the device. As yesterday's State of Play stream showed us, interest in developing for PlayStation VR hasn't waned, and both Sony and its third-party partners are stacking the next few months with a variety of virtual reality experiences for PSVR.
In fact, one could argue that — at this moment — we're in the golden age of PlayStation VR software. Developers seem to have moved away from retrofitting older games with VR, and are now exploring new game ideas that take advantage of the PlayStation VR's motion controls and immersive qualities. Games like Astro Bot Rescue Mission and Moss have become system sellers, while games like Borderlands 2 VR have been knocked for trying to bolt virtual reality onto an already-made title, introducing a host of issues along the way.
Advertisement
Looking at Sony's first-party lineup for the PlayStation 4, we can't help but feel like the PS4 generation is winding down. Which is why it's so nice to see so many PlayStation VR titles coming to the platform over the next few weeks and months. It's hard to believe that, at one time, many felt the PlayStation VR was on its way to becoming the next Vita — a product Sony sold everyone on and then starved. But the PSVR is not Vita-like at all. It's still very much alive, its ecosystem is somehow becoming more vibrant, and games like Blood & Truth, Observation and No Man's Sky have us itching to lose ourselves in entirely new worlds.
At the very least, the PSVR lineup will tide us over until the PlayStation 5 arrives. And who thought we'd be saying that two years ago?