Humble Monthly Crosses The 400,000 Subscriber Mark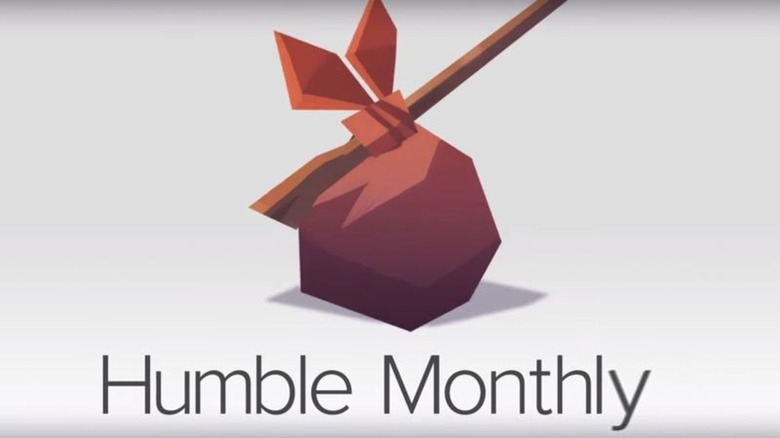 Xbox Live Gold and PlayStation Plus aren't the only monthly game givers in town. There's also Humble Monthly, the subscription service from Humble that has apparently passed 400,000 subscribers (hat tip Gamasutra).
The figure is published on the Humble website, but not in a place seen by many potential customers. Instead, you'll find it on the Careers page, where Humble discloses that it has "over 400,000" subscribers.
That is pretty impressive. We know you're Humble, but come on — brag a little. Why isn't that on the front page?
Humble Monthly hasn't really been around all that long, when you think about it. The service launched in October 2015, and offers a monthly line-up of PC games that are either DRM-free or redeemable on Steam, along with access to what Humble calls the Trove: a Game Pass-like collection of titles that can be downloaded and played at any time.
As far as selection goes, it's like any paid service that curates games — it has its good months and its bad months. Some months give you Yakuza 0 or Overwatch. Other months hope you'll be satisfied with ARK and a string of relatively unknown indies. The one benefit Humble Monthly has over those other services, however, is that the games are yours to keep — even if you're no longer a subscriber.
If you cancel Xbox Live Gold or PlayStation Plus, your Xbox One and PS4 titles from those programs go bye-bye. So there's that.
Humble wisely reveals games over the course of a month, making sure you lock in a subscription before you know the entirety of what you're getting. So far this month, signing up will net you Northgard, Mutant Year Zero: Road to Eden, Absolver, and Minit, with a few more titles unlocking on April 5. At $12 a month, that's not a bad haul if you're a PC gamer. And it seems a lot of other people seem to think so, too.
It's not easy to nab 400,000 subscribers for anything. Doing it on PC — where players have a plethora of storefronts to choose from and almost constant sales — is all the more challenging. Nice work, Humble.