Concrete Genie Will Have Two PSVR Modes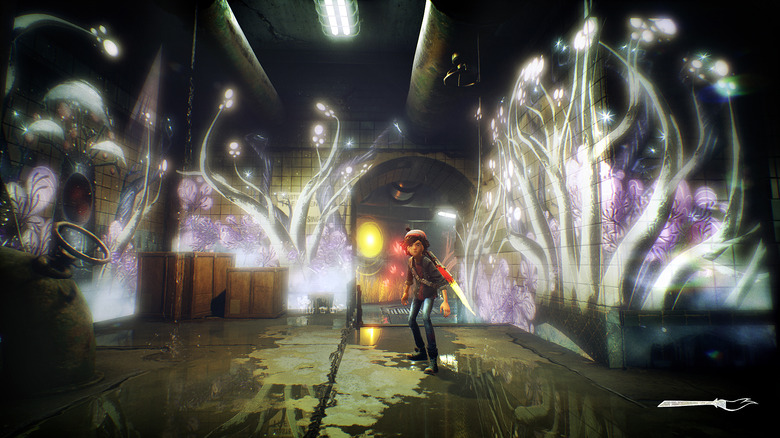 In last week's State of Play, Sony confirmed that it's upcoming exclusive, Concrete Genie, will ship with support for PlayStation VR. Thanks to a post on the official PlayStation Blog, we're now learning what that support will entail.
According to Jeff Brown, the Creative Director at Sony's San Mateo Studio, Concrete Genie will come with two distinct PlayStation VR modes. The first is called VR Experience. The second is Free Paint.
"In our first PS VR mode, VR Experience, you'll follow a curious Genie named Splotch beneath Denska's ominous lighthouse on a quest to unlock a mysterious power while using your Living Paint in a completely new way," said Brown. "I don't want to give away too much, but what we came up with is pretty special. We can't wait for you to try it yourself!"
In Concrete Genie's Free Paint mode, you're essentially given the same tools you have at your disposal during the game's story. And then you're set loose.
"You'll have the choice between four unique Denska locations where you can play and experiment with all the Living Paint and Genie creation brushes you collect during your Concrete Genie adventures," Brown added, "all with the intuitiveness that the two PlayStation Move Motion controllers provide."
Two very important items of note. First, it appears as though both PlayStation VR modes inside Concrete Genie will require a pair of PlayStation Move controllers. It makes sense, as both modes appear to equip the player with a sketchbook in one hand and a paintbrush in the other. And second, based on what we've learned here, it seems the PSVR modes in Concrete Genie exist outside of the game's story. You probably won't be able to complete the campaign in VR, so that's something to think about if you're on the lookout for a more substantial virtual reality experience.
Concrete Genie was announced during 2017's Paris Games Week, and was initially slated for a release sometime this spring. The game's State of Play trailer, however, revealed that we'll now be waiting until fall to get our hands on this PlayStation exclusive. Things don't look incredibly busy for Sony as far as 2019 goes, with Days Gone launching later this month and Concrete Genie now several months out. Hopefully this title can keep PlayStation fans satiated as they look ahead to games like The Last of Us: Part 2 and Death Stranding, which — as of now — have no release windows.