Why Rockstar Won't Release Any Games In 2019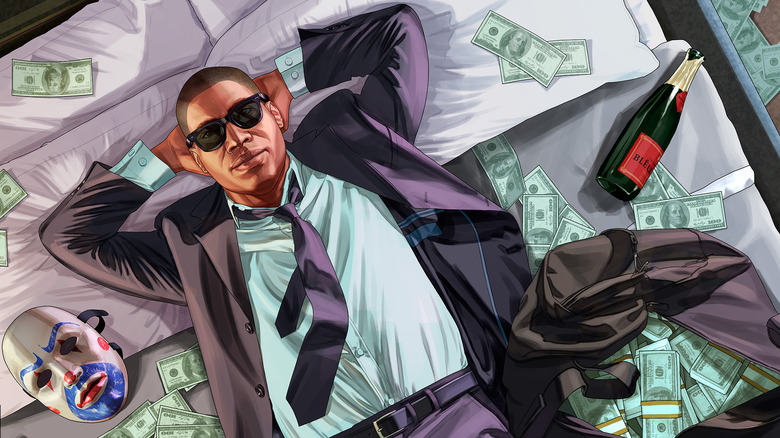 On Oct. 26, 2018, Rockstar Games released their first title in five years. Over the past few months, Red Dead Redemption 2 has dazzled players with its massive, open-world map and intricate character design. A worthy successor of 2010's popular Red Dead Redemption, RDR2 launched to glowing reviews, with IGN naming it "one of the greatest games of the modern age." Offering a 60-hour main storyline and a wealth of side quests and encounters, the game is sure to keep players busy for years to come. 
Despite RDR2's many attractive features, much of the buzz surrounding the game's launch has died down. Fans are already looking to the future with great anticipation, wondering what new treats Rockstar has in store. With the Red Dead sequel out of the way, this creates space for the continuation of their other established series or the introduction of a shiny new franchise.
In traditional Rockstar fashion, the developer has remained close-lipped about their production plans. Caught in the afterglow of RDR2's release, some hope to get their next Rockstar fix in 2019. While the company is certain to deliver more content this year, fans aren't likely to find a new title in the lineup. If you're one of the hopeful, settle in. You're in for a long wait.
Here's why Rockstar won't release any games in 2019.
The game gap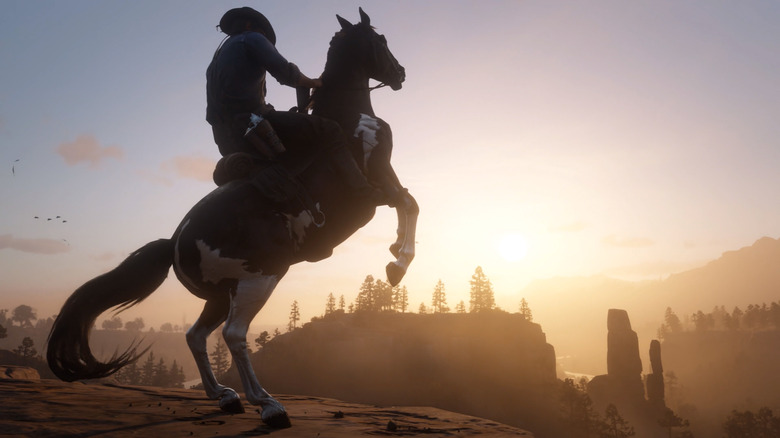 While other publishers pump out new games every year, Rockstar moves at their own pace. A look at their titles from the last decade reveals a trend, one which makes it easier to approximate a release timeframe for their next flagship project. Rockstar released Grand Theft Auto 4 in April 2008. Though Grand Theft Auto: Chinatown Wars and Episodes from Liberty City helped bridge the gap, fans did not receive another major game until Red Dead Redemption in May 2010. The 1940s-inspired LA Noire launched a year later; Manhunt 3 followed in May 2012.
A game-changer emerged in September 2013 with the release of Grand Theft Auto 5. Grand Theft Auto Online arrived on PlayStation 3 and Xbox 360 two weeks later. Though Rockstar brought GTA Online to PlayStation 4, Xbox One, and Windows in the subsequent years, they did not announce their next title until three years after GTA 5's release.
Following two delays, Red Dead Redemption 2 galloped onto the scene on Oct. 26, 2018, ending the five-year standstill and the publisher's longest release gap to date. Many factors contributed to this extended period, no doubt exacerbated by the massive scale of both GTA 5 and RDR2. Whether five years is the new norm, or Rockstar returns to more consistent updates for their main series, you can safely expect a wait of 2-5 years before they launch their next big project. This means a 2020 debut at the earliest.
All quiet on the Western front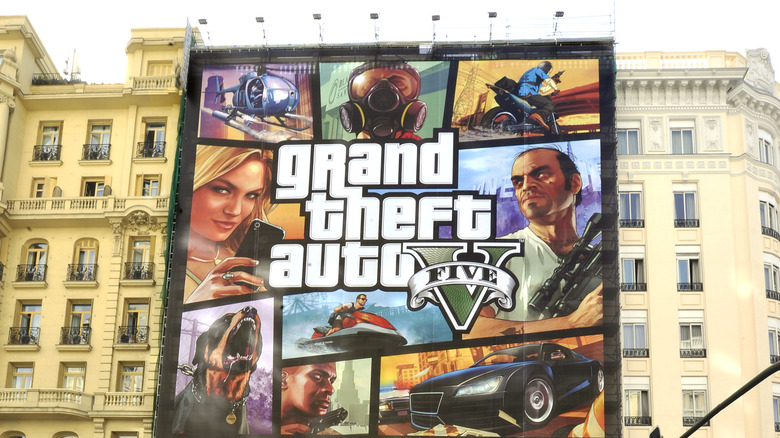 Getty Images
Reviewing Rockstar's latest titles reveals another trend, one which rules out any 2019 releases. The publisher announced Red Dead Redemption in February 2009, about 16 months before its release in May 2010. Max Payne 3, announced in September 2011, had a shorter promotional window, releasing in May 2012.
While the time between announcement and release hovered at around a year, the total months have crept upward with Rockstar's most recent games. They announced Grand Theft Auto 5 in October 2011 before releasing it almost two years later in September 2013. Red Dead Redemption 2 followed a similar pattern, with the announcement falling in October 2016, two years before its release in 2018. Based on this survey, Rockstar announces new titles one to two years before their release. This gives them time to build up buzz via long-term marketing campaigns. It also accounts for delays which, as we've seen with RDR2 and GTA 5, have become more common.
A lineup of teaser, promotional, and gameplay trailers follows each game announcement. Rockstar also has a reputation for executing complex marketing strategies, including larger-than-life murals, specialty websites, and casting calls. When something as simple as a new red logo can cause a spike in Take-Two Interactive's stock, it's clear why Rockstar hypes their games with such care. With no new game announcements in 2018, a 2019 release would break Rockstar's established marketing schedule. Though they could throw us a curveball, you shouldn't expect a new title anytime soon.
It's all about next-gen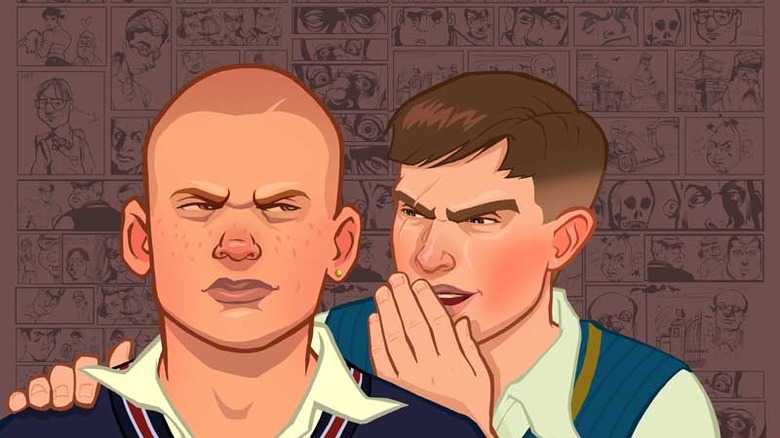 You can learn a lot from perusing a publisher's open positions. Rockstar's recent job postings point towards the shifting focus of the company, calling for a new lineup of artists, animators, and editors to join them in creating "next-generation" projects. In the wake of Red Dead Redemption 2's success, Rockstar Games appears to have their eye on the future. Listings for Rockstar New York and Rockstar Toronto reveal their interest in developing "new technology for future titles." Similarly, Rockstar India listings call for artists to "join our team to create next-generation worlds."
While they're still developing projects such as Red Dead Online, it's clear Rockstar has other plans in the works. Another advertisement for a post-production video editor hints at the timeline of their next project. A key responsibility of this position is creating "game trailers, TV commercials, and other marketing and production-based materials." The listing also emphasizes the ability to "craft a compelling narrative." These details point towards the impending launch of a new marketing campaign.
With rumors hinting at a 2020 release for the PlayStation 5 and Xbox Scarlett, a marketing push for a new title would be right on target. You won't see any new releases, but a 2019 announcement would put Rockstar on track to launch a new title alongside the next generation of consoles. Though the company has made no official statements on the topic, Grand Theft Auto 6 and Bully 2 are the current front-runners for this premier slot.
Can't stop, won't stop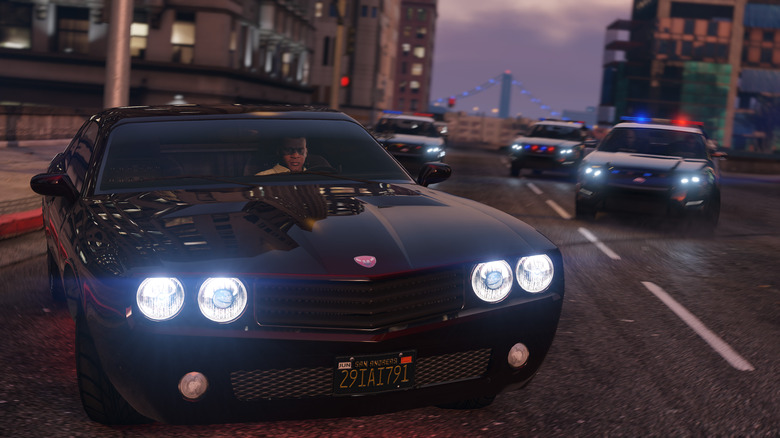 Grand Theft Auto 5 has become an entertainment phenomenon. Since its release in 2013, it's remained on the top 20 sales list for the US every month except for October 2014. The game has sold over 100 million units, earning an estimated $6 billion, blowing blockbusters like Star Wars and Avatar out of the water. These unprecedented figures prompted MarketWatch to name GTA 5 "the most financially successful media title of all time." 
Much of the game's success stems from Grand Theft Auto Online. Though it got off to a rocky start, Rockstar refined the experience, developing the game's economy and providing an array of personalization options. In 2015, Rockstar added heists, and they continue to polish the game with exciting new updates, pleasing existing customers and drawing new players.
Thanks to Grand Theft Auto 5 and the release of Red Dead Redemption 2, Rockstar is in a strong financial position. RDR2 sold $725 million in worldwide retail consumer sales in its first three days of release, climbing to $1.38 billion in its first quarter with over 23 million copies sold. Bolstered by these numbers, Take-Two Interactive beat its estimated quarterly revenue by $29.9 million. Because of Take-Two's increasingly positive financial outlook, the boost from RDR2, and the continued success of GTA 5, Rockstar faces little pressure to churn out titles every one to two years. Instead, they can focus on breaking more boundaries with their games, providing unique experiences fans can't get enough of.
Red Dead Online takes center stage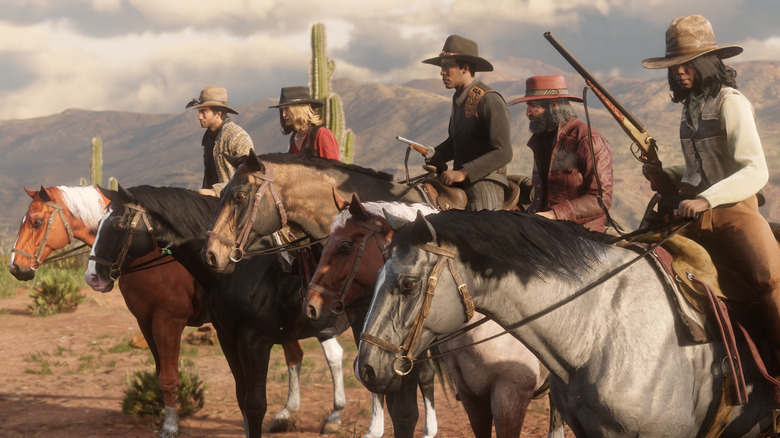 The Red Dead Online beta, RDR2's online multiplayer component, went live on Nov. 27, 2018, a little over a month after the game's initial release. Though still gaining steam, Take-Two Interactive CEO Strauss Zelnik said the beta was "going along great", revealing that Red Dead Online had a higher engagement than Grand Theft Auto Online saw at the same stage.
Rockstar has supported this promising start with a strong lineup of updates. These releases have included new combat modes, special events, and gameplay adjustments, designed to deliver a "more balanced, fun, and rewarding overall experience." From the get-go, the publisher has highlighted their focus on incorporating player feedback, claiming to have designed the game with quick adjustments in mind.
So far, Rockstar has delivered on their claims, releasing a steady stream of features and virtual swag for beta participants. It's clear they've made Red Dead Online a priority, which does not come as a surprise given the game's successful release and the income GTA Online continues to generate for the company. These are strong incentives to get the online mode into shape for the general populace. If they model their strategy after GTA, Rockstar will continue to push out new updates once the Red Dead Online beta has ended. Augmented by the lessons learned from GTA 5, Red Dead Online could turn into Rockstar's next smash hit. This potential payoff will likely keep the company busy for the immediate future.
Red Dead Redemption 2 for PC on the horizon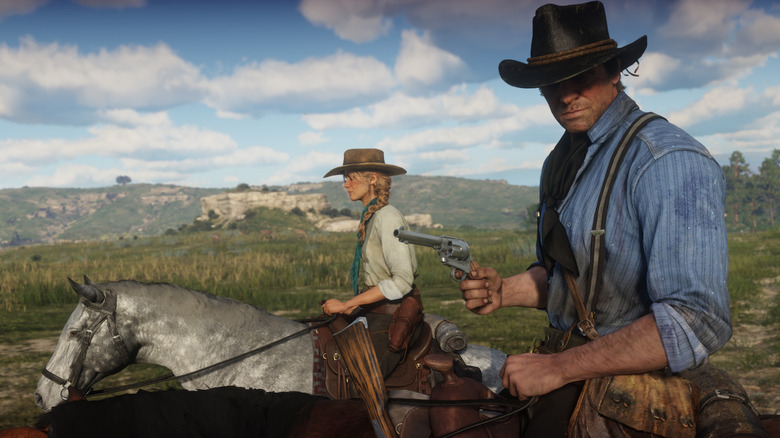 Though the publisher has shared no official news on the topic, many Rockstar fans wait in hopeful anticipation of a Red Dead Redemption 2 PC release. For some, this evokes painful memories of Grand Theft Auto 5. Though originally scheduled to ship with the game's re-release on PlayStation 4 and Xbox One, Rockstar pushed the launch back three times "to ensure the game is as polished possible." It finally dropped on April 14, 2015, 19 months after the title's initial console release.
Before GTA 5, Rockstar games took about 6-7 months to make the jump to PC. The console release for GTA 4 fell in April 2008 before coming to Windows in December. LA Noire saw a similar timetable, releasing for PS3 and Xbox 360 in May 2011 and Windows in November. Based on this, a PC version of RDR2 could arrive as early as Summer 2019.
Fans have good reason to hope for a Windows release. A data mine of Red Dead Redemption 2's companion app supposedly revealed parameters that align with PC graphic options, with a line reading "CommandIsPcVersion(void)." Other clues include an alleged leak of graphic options and a brief mention of the project on a Rockstar employee's LinkedIn profile. Though these rumors are far from conclusive, GTA 5's successful PC run implies giving RDR2 a similar treatment would be a smart move. Much Like GTA 5, the PC version will require a lot of polish. That's time and effort that won't be spent on Rockstar's next game, whatever it is.
Resources are finite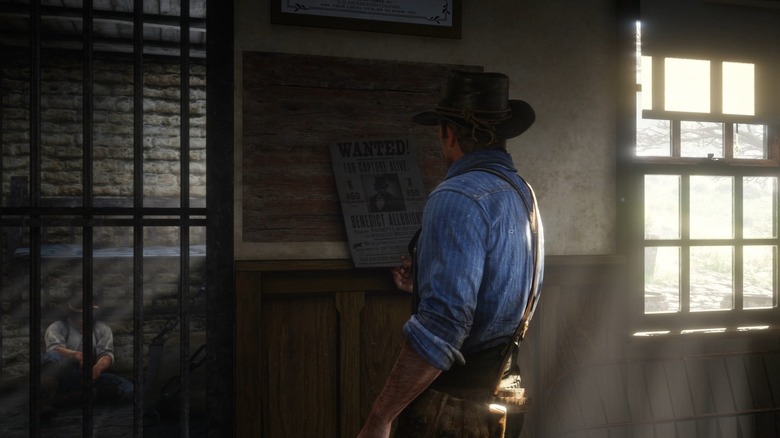 There's no denying Rockstar Games has big ambitions, but with so many projects in the works, their resources are likely stretched thin. According to former Rockstar North president Leslie Benzies, over 1,000 people worked on Grand Theft Auto 5 across several studios. Benzies attributed the impressive numbers to the scale of the project: "The detail is ten, twenty times greater than GTA 4."
With each new title, the complexity and attention to detail increases. Over 2,000 people contributed to Red Dead Redemption 2 during its eight-year development period. Though the game wasn't perfect at launch, it has raised the bar for the gaming industry as a whole. As a result, you'll likely see bigger and richer stories across the board, accompanied by increased development times. 
Based on these figures, it's unlikely Rockstar has the resources needed to release another game on the heels of Red Dead Redemption 2. Factor in the ongoing work on Grand Theft Auto Online, the Red Dead Online beta, and possible RDR2 PC launch, and a new 2019 release seems out of reach. Even a 2020 launch alongside next-gen consoles looks a bit far-fetched. As with RDR2 and GTA 5, it's possible work on their next title has already started, though with their focus spread across so many projects, any flagship game probably hasn't entered full production. Even behemoth studios like Rockstar Games have their limits.
Rockstar's evolution and the future of gaming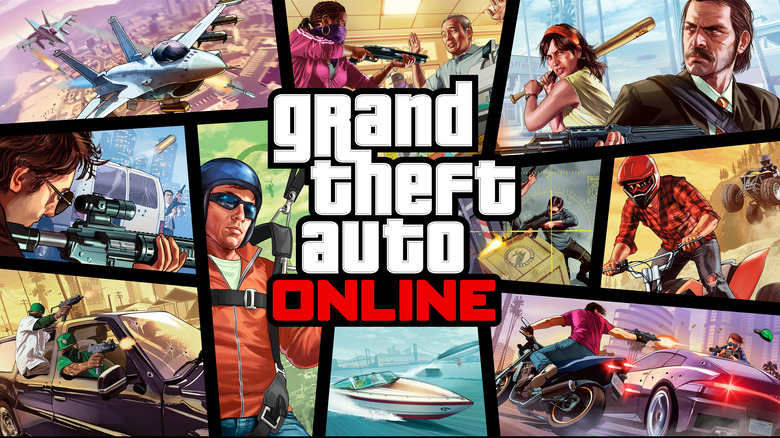 In recent years, cloud gaming has become a hot topic within the industry. Some believe consoles are on their way out, a view bolstered by statements from Ubisoft co-founder and CEO Yves Guillemo. "There will be one more console generation," Guillermo said in a 2018 interview, "and then after that, we will be streaming, all of us."
Rockstar Games has already started to shift to an online services model. This is clear in their treatment of Grand Theft Auto Online which, according to Rockstar North's Imran Sarwar, "changed the flow of development." In a 2015 interview, he revealed all key members of the GTA 5 launch team were focused on supporting GTA Online "in every capacity." Take-Two has also clarified that extending the life of GTA Online is a necessary part of its strategy.
Faced with the increasing demand for cloud gaming and the success of their games as a service model, Take-Two's CEO expressed the company's desire to "embrace new distribution technology." To do this, they need to make sure they have the proper business models in place. Amid financial success, this is a prime time to focus on adapting to the industry and maintaining a strong position going forward. Rockstar will play a key role in this. Rather than releasing new games in 2019, they seem focused on improving their strategies and increasing the shelf life of their titles, a smart move if Ubisoft's predictions about console gaming prove true.