Now Free: The Witness Via The Epic Games Store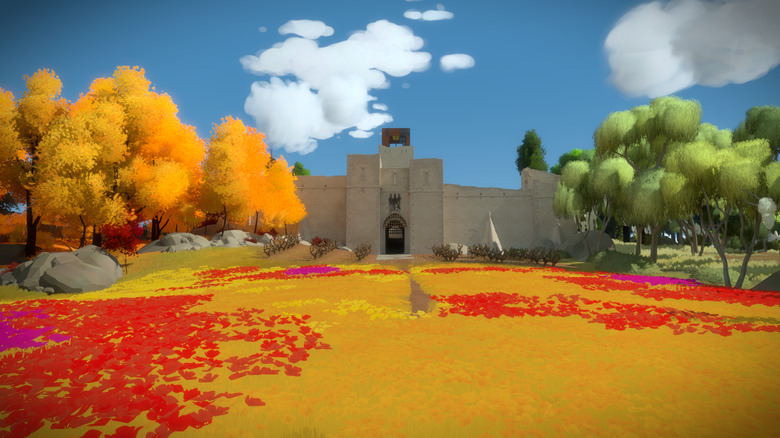 Who doesn't love free games? If paying nothing for hours of entertainment is something you enjoy, you'd better get yourself over to the Epic Games Store, where The Witness is the store's latest video game freebie.
Advertisement
The Witness is the brainchild of game designer Jonathan Blow, who you might be familiar with for another of his classics: Braid. Unlike Braid, however, The Witness spent a massive amount of time in development, starting in 2008 and not seeing a final release until early 2016.
All of that time did it a lot of good.
The Witness was ultimately nominated for a slew of awards in 2016, and was even in contention for many Game of the Year awards. Unfortunately, it found itself surrounded by a strong 2016 lineup that included Overwatch, Inside, Firewatch, and more. You shouldn't let its lack of trophies deter you, though — it's still a great puzzler, and one that could easily make the case for there being a Best Puzzle Game category.
Advertisement
Why does that not exist, Mr. Keighley?
Thanks to The Witness, the Epic Games Store has kept alive its stellar streak of giving away quality PC titles every two weeks. The long list of free games from Epic contains Abzu, Super Meat Boy, What Remains of Edith Finch, The Jackbox Party Pack, Axiom Verge, Thimbleweed Park, Slime Rancher, Oxenfree, and now, The Witness. That's a pretty solid collection for the low, low price of having yet another launcher installed on your PC.
And it won't end there.
The free games train will keep on chugging throughout the course of 2019, delivering a free game to the Epic Games Store every two weeks. We already know what the next one will be: Transistor, which is set to arrive on April 18. So mark your calendars for that, and for every other Thursday afterward, because the odds are pretty good that something else worth playing will show up.
Sure, the Epic Games Store lacks many basic features. It doesn't even have a shopping cart, for crying out loud. But what it does have are very good free games. And that has to count for something, right?