The Division 2 Kicks Off A Month Of Updates Tomorrow With Tidal Basin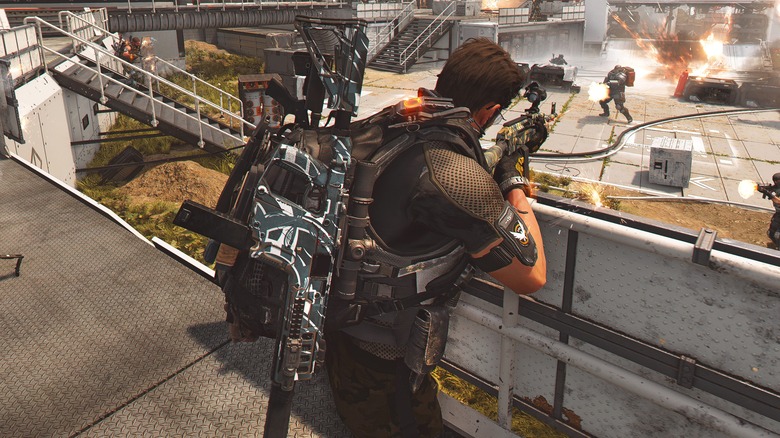 The Division 2 rolls out its first post-launch update tomorrow, introducing Tidal Basin, the game's most heavily defended stronghold. Tidal Basin is held by the Black Tusks, a well-armed and highly organized faction certain to pose a challenge for high-level players.
Advertisement
Tidal Basin is the first of three updates scheduled to span the months of April and May, a mini-season Ubisoft has titled Invasion: Battle for D.C. Players who have completed the regular Stronghold missions on World Tier 4 and have reached at least a 425 gear score will gain access to the new side mission. Completing the mission unlocks World Tier 5, which comes with a checkpoint-free Heroic difficulty level and a 500 gear score cap. World Tier 5 players also gain access to Weekly Invaded Missions as the Black Tusks take over other strongholds.
The April 5 update includes Pestilence and Nemesis, two new exotic weapons, and three fresh gear sets meant to encourage new playstyles. The patch also debuts Fort McNair, a new PvP map, and the launch of The Division 2's first apparel event. From April 5 through May 2, players will receive Special Event Caches filled with masks, outfits, and emotes. A free cache will be gifted to all players during week one, with Year 1 Pass owners scoring an additional three.
Advertisement
The Division's first eight-player raid, Operation Dark Hours, launches on April 25. Classified Assignments also go live at that time, though Ubisoft has offered scant information about what these assignments will entail. 
Part three of Invasion: Battle for D.C. will unveil The Division 2's fourth specialization and accompanying signature weapon. The date and title for this part of the update have yet to be established. This is one of three new specializations set to launch during Year 1 alongside a lineup of seasonal episodes.