Vampyr, Call Of Cthulhu, And God Eater 3 Coming To Nintendo Switch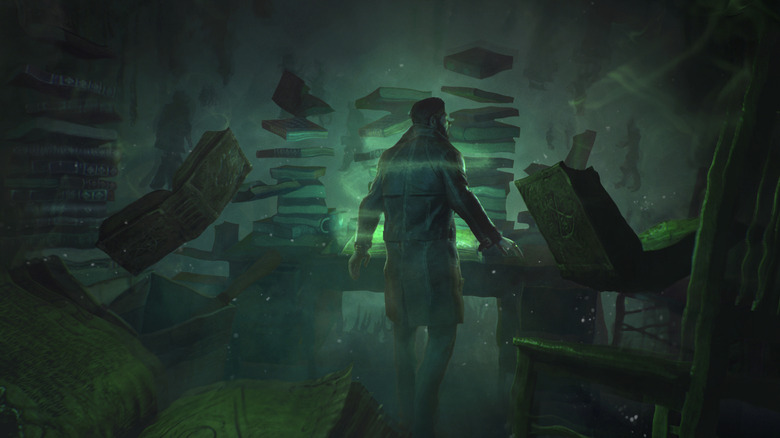 Focus Home Interactive has announced that two of their 2018 titles, Vampyr and Call of Cthulhu, will release on the Nintendo Switch later this year. This news accompanied the official press release for What's Next 2019, Focus' yearly press event, in which they teased several projects with new and existing partners.
Advertisement
Vampyr launched on PlayStation 4, Xbox One, and PC last June. Set in London in the early 1900s, the action-RPG follows the nighttime antics of doctor turned vampire Jonathan Reid. Word of the Switch port follows the reveal of the renewed partnership between developer DONTNOD Entertainment and Focus Home Interactive. Encouraged by the success of Vampyr, which has sold over 1 million copies, the two studios have teamed up for another project. Though they've released no specifics, Focus COO John Bert said the collaboration "is intended to be among the most ambitious in the history of FOCUS and DONTNOD."
Call of Cthulhu, released for PlayStation 4, Xbox One, and PC in October, is a chilling foray into the realms of Lovecraftian horror. The story follows private detective Edward Pierce as he investigates the mysterious death of the Hawkins family while trying to stave off his own inner demons. Beyond the Switch release, Focus has secured a ten-year exclusivity agreement for adaptations of Chaosium's Call of Cthulhu franchise.
Advertisement
Bandai Namco's hack-and-slash RPG, God Eater 3, will also jump to the Switch this year, arriving on July 12. God Eater 3 follows a team of God Eaters, humans who hunt and absorb the powers of massive monsters using special weapons. The post-apocalyptic title released on PlayStation 4 and PC in early February to mixed reviews. Anyone who pre-orders God Eater 3 for the Switch will unlock the platform-exclusive Tales of Vesperia costumes. Get them while you can.