The Division 2's First Raid Has Been Delayed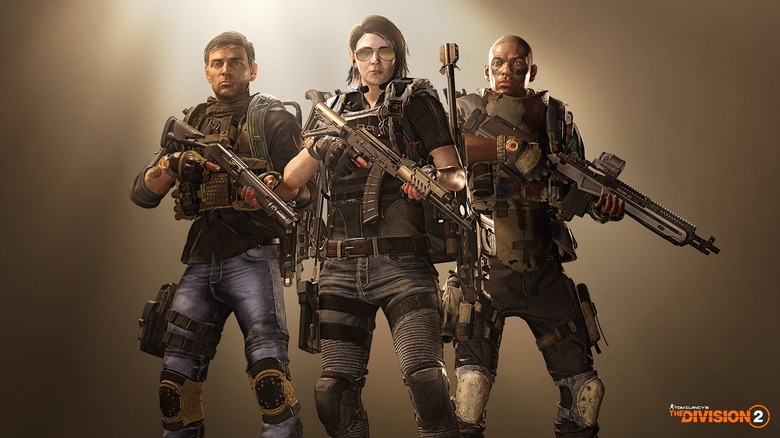 Bad news for endgame players of The Division 2. The game's first raid, Operation Dark Hours, has been pushed back from its original April 25 release date. Instead, it will now release sometime in May — and developer Massive Entertainment isn't being too specific about when in May that will be.
Advertisement
Game Rant is reporting that Massive made the announcement during a live video stream today, dropping it into an update that typically features news on sandbox changes. It's been over a month since The Division 2 released, and some players have been grinding endlessly to have their builds ready for the encounter.
For those players — the more hardcore — this news has to be greatly disappointing.
On the flip side, delaying the Operation Dark Hours raid might have been the best move for Massive. The Division 2 enjoyed a pretty spectacular launch and has garnered a lot of positive press in the weeks since. Had the game's first raid released in an unpolished state. with the guns and armor in the sandbox not in an optimal place, players would've likely been frustrated with the experience.
Advertisement
Sometimes its better to wait and get it right than it is to rush something out the door and hope for the best. Anyone who's ever contended with endgame tomfoolery in Destiny can tell you that a delay is far more preferable than rampant inconsistency in the way weapons, abilities, and bosses behave.
Operation Dark Hours will be the first-ever eight-player raid in any Division game, which makes it all the more important that everything clicks. We don't know a whole lot about what Operation Dark Hours will contain, but it's sure to be a challenge fitting for those who've conquered The Division 2's main campaign and subsequent world tiers.
We'll let you know when we have a solid release date for The Division 2's Operation Dark Hours raid.