God Of War Documentary Raising Kratos Coming To YouTube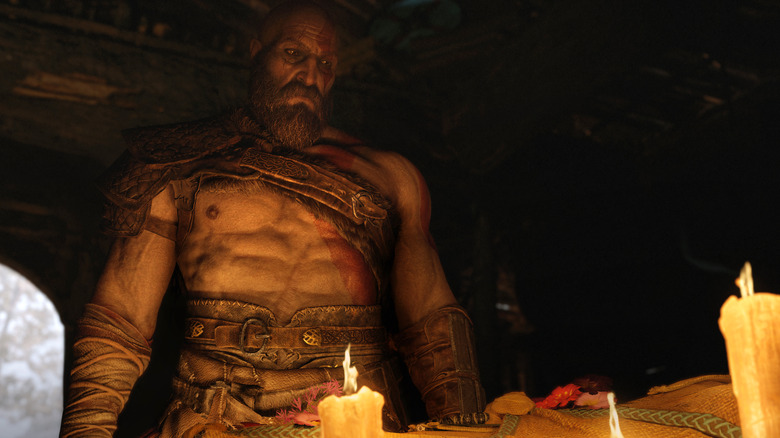 Santa Monica Studio's God of War stunned the gaming industry when it launched on PlayStation 4 in 2018, stealing hearts and raking in awards. In honor of the hit's first anniversary, Sony has announced a feature-length documentary that will give fans an inside look at how the beloved title came to be.
Raising Kratos will transport viewers behind the scenes of Santa Monica Studio in a cinematic journey pieced together from three years of production and 400 hours of footage. "The ultimate goal was to go beyond a 'making of' piece and dig deeper into the experiences of those who spend relentless time and effort into making something great," explains Sony Worldwide Studios America game development head Scott Rohde. "The hope is that once people see the experience of Santa Monica Studio unfold on the screen, they will recognize the undying passion for their work and the incredible respect they have for their craft."
The film will include interviews with project lead Cory Barlog, other passionate members of the development team, and the actors behind the game's iconic characters. A "true-life redemption story," Raising Kratos documents the ups and downs of SMS' journey to reinvent the God of War franchise, delivering a tale of family and sacrifice for a new generation of gamers.
It's been an exciting week for God of War fans. The Raising Kratos announcement follows a potential sequel tease discovered in a new PS4 theme last week. If the hidden message proves true, a follow-up to God of War may be in the works. Between the tease and the documentary, it would seem Santa Monica Studio wants to keep fans pumped for what's to come.
Sony has not provided an official release date for Raising Kratos. Fans can expect it to arrive "soon" on the PlayStation YouTube channel.