Days Gone Is Getting Free Post-Launch DLC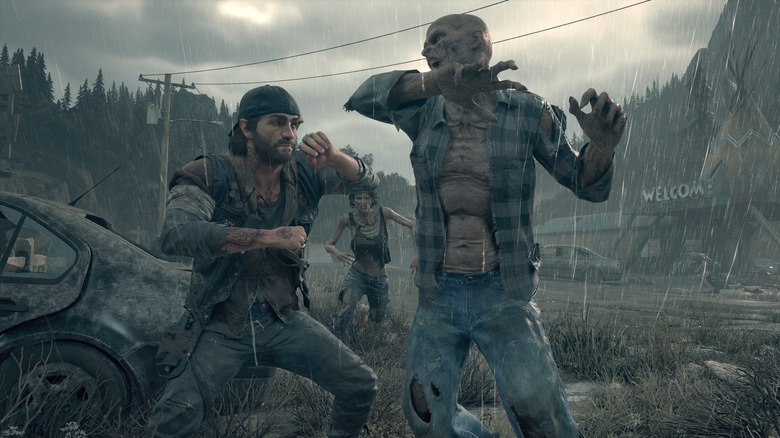 We're days away from the launch of the next PlayStation exclusive, Days Gone, and today, Sony is sharing what players can look forward to in the way of post-launch content.
On the Official PlayStation Blog, Jeff Ross of Bend Studio laid out what he and his team have put together in Days Gone as well as what's planned for the weeks following the game's release.
"Whether playing Easy, Normal, or Hard mode you can expect a game that challenges your survival skills across a 30+ hour golden path and many more hours of open world hordes, ambush camps, infestation zones, mysterious NERO checkpoints, and dynamic events in the post-apocalyptic Oregon setting," Ross said.
"Not only does this world come for you, but starting in June, a whole new difficulty mode and new challenges each week are coming for all Days Gone owners with an active internet connection — for free!"
We like the sound of free. But what exactly does this new mode entail, and what are these challenges Mr. Ross speaks of?
The new difficulty mode, according to Ross, is called "Survival." It's there to offer you a way to play the game that doesn't hold your hand, taking away fast travel and Survival Vision. Survival Mode also does away with gameplay maps and all of those helpful indicator icons that assist you in finding important items and waypoints.
You'll essentially be playing in the dark — scared, much like someone would in a real-life world full of zom– er, freakers.
As far as the challenges are concerned, new ones will pop up every week starting in June. They can take the form of Bike challenges, or Horde challenges, or Combat challenges, encouraging you to play in a new way and earn new gear as a reward.
It's safe to say that we're in for all of this. The more we've seen of Days Gone, the more it looks like a game that could surprise a lot of people and perhaps kick off a whole new franchise for the PlayStation platform. To know for sure, though, we'll have to play it. And we'll get the chance to do that very soon.
Days Gone releases this Friday, April 26.