Persona 5 Scramble: The Phantom Strikers Unveiled In Japan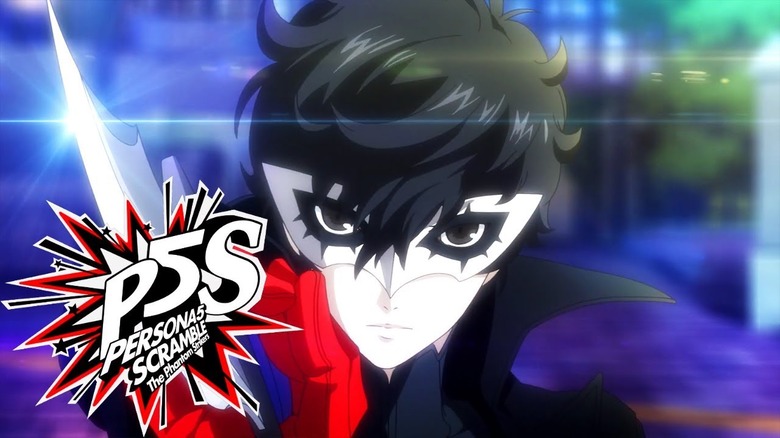 Ready to have your hearts broken, Switch fans? That Persona 5 S project that's been making the rounds is now official. It's called Persona 5 Scramble: The Phantom Strikers, and flying in the face of our hopes and dreams, it is not a port of Persona 5 for the Nintendo Switch, though it is coming to both that console and the PlayStation 4.
Advertisement
Instead, it's a spin-off title in the vein of Dynasty Warriors.
According to USgamer, Koei Tecmo is pitching in on this one, which shouldn't be all that surprising. This is the same company behind all of the Dynasty Warriors titles dating back to 1997. And Koei Tecmo is no stranger to hooking that formula up with other properties, as evidenced by Hyrule Warriors and the more recent Fire Emblem Warriors.
What a punch in the gut, though. Given the addition of Persona 5's Joker to the Super Smash Bros. Ultimate roster, it sure seemed like a port of Persona 5 for the Switch was inevitable. Now the prospect looks highly unlikely, which means that the PlayStation 3 and the PlayStation 4 are the only places you can play Persona 5 for the foreseeable future.
Advertisement
Outside of a trailer for Persona 5 Scramble: The Phantom Strikers, which you can watch here, we don't have a lot of other details to go on. There's no release date for the game, which was revealed at a P-sound concert in Japan. And if Japan doesn't even have a release window to speak of, you can be sure the West won't be seeing this one for a while.
This is the second bit of Persona 5-related news we've gotten this week, after the reveal of Persona 5: The Royal yesterday. That title does have a 2019 release date in Japan, having been confirmed for Oct. 31. Like the Western version of The Phantom Strikers, however, we won't be seeing The Royal anytime soon, either. It's slated to release here sometime in 2020, and we don't have anything more specific than that.
We'll be keeping our eyes peeled for more news about both Persona 5: The Royal and Persona 5 Scramble: The Phantom Strikers, so stay tuned.