GTA Online Introduces New Simeon's Premium Deluxe Repo Work Missions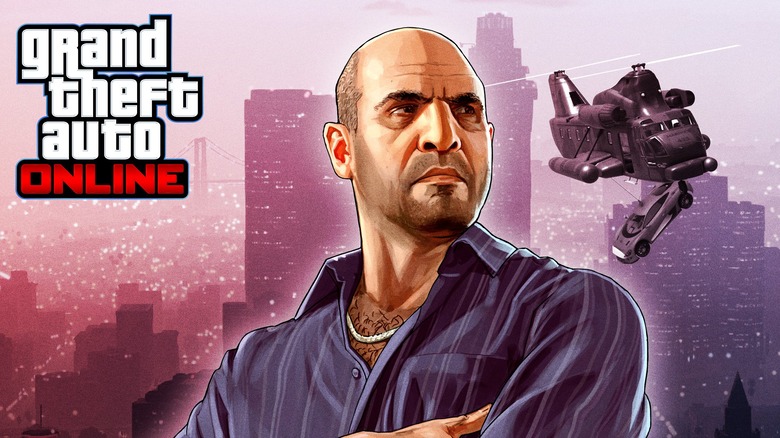 Starting today, Grand Theft Auto Online players can take on new Premium Deluxe Repo Work missions from Simeon Yetarian. "The certificates hanging on the walls of his dealership may contain a suspicious number of typos, but Simeon Yetarian is the real deal," says the Rockstar announcement, "proof that the American Dream is still alive and well in Los Santos." Because of the suspicious disappearances of Yetarian's former accomplices, players who complete these special missions will score Double Rewards all week.
Advertisement
In "Under the Hammer," you'll re-boost some stolen vehicles going up for auction via the La Mesa Police. "Blow Up IV" sends you to a rival trader's warehouse to eliminate Yetarian's competition by destroying their merchandise. Finally, "Sasquached" takes you to an Arena War show to steal some monster trucks on Yetarian's behalf. Players can expect to see more Premium Deluxe Repo Work and Double Rewards opportunities in the weeks to come.
This week, all Special Cargo Sales will receive double payouts. To benefit, you'll need an Office and a Warehouse. The Arena War Series modes around La Puerta are offering Double Cash & RP, and completing any of the 15 RC Bandito Races will earn you double rewards through May 1. If you play Grand Auto Online before the start of next month you'll also score a free Albany Vintage Tee.
Advertisement
Rockstar has made the following Arena War vehicles available for a 30% discount: Annis ZR380, HVY Scarab, MTL Cerberus, Vapid Imperator, and Declasse Brutus. All Arena Workshops, Renovations, and Add-Ons are also on sale for 40% off. Additionally, anyone who purchases a Biker Clubhouse before the week's end will receive a GTA$250K deposit in their Maze Bank account. Players who already own a Biker Clubhouse will receive the bonus by logging into their GTA Online account before May 2.
Premium races continue this week. Today's feature is Wiwang Park with Congestion Charge taking center stage April 26 – 30. You can join a Premium Race through the Quick Job App or Legion Square's yellow corona. First place takes home GTA$100K, a nice return on the GTA$20K entry fee.