Best Buy Is Bundling The PlayStation Classic With The PS4 Pro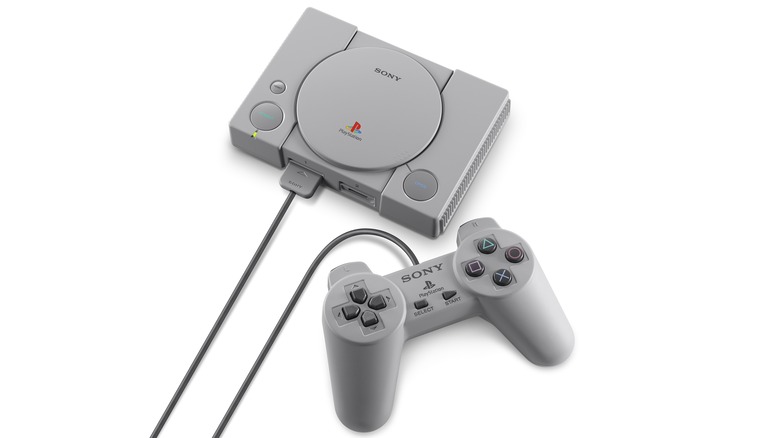 If you're in the market for a PlayStation 4 Pro, there may be no better time to buy than right now — especially if you love the original PlayStation.
Best Buy is currently running a one-day Flash Sale that features a pretty sweet deal for PlayStation fans. It bundles the PlayStation 4 Pro — priced at $399.99 — with a free PlayStation Classic console. If you're one who appreciates all things PlayStation, it's not a bad package.
Advertisement
The PlayStation Classic comes with a number of original PlayStation hits, including Final Fantasy 7, Metal Gear Solid, Resident Evil: Director's Cut, and Syphon Filter. Add that to a PlayStation 4 Pro, and you'll suddenly find yourself able to play titles from every other PlayStation generation, as well. The PlayStation 4 Pro can emulate a number of PlayStation 2 games. There's access to numerous PlayStation 3 titles via the PlayStation Now streaming service. And, of course, you'll have native support for PlayStation 4 games on your Pro, many sporting better graphics and frame rates.
Was the PlayStation Classic all it was cracked up to be? No, not really. It's library of 20 games could've been a lot better. You'll still want for titles like Castlevania: Symphony of the Night and Crash Bandicoot, which somehow didn't make the cut. And the system made some wonky decisions on the emulation side of things, too, opting to include PAL versions of some games for reasons that remain a mystery. But if you're already shopping for a PlayStation 4 Pro, this is as good a bargain as any. The PlayStation Classic can regularly be found for much less than the $99.99 it launched at. But free? That's not a low it's managed to hit before today.
Advertisement
As we stated earlier, this sale is only going to last through today. So if the thought of getting a miniaturized PlayStation with your PS4 Pro sounds enticing, you don't have much time to act.