World Of Goo Goes Free On The Epic Games Store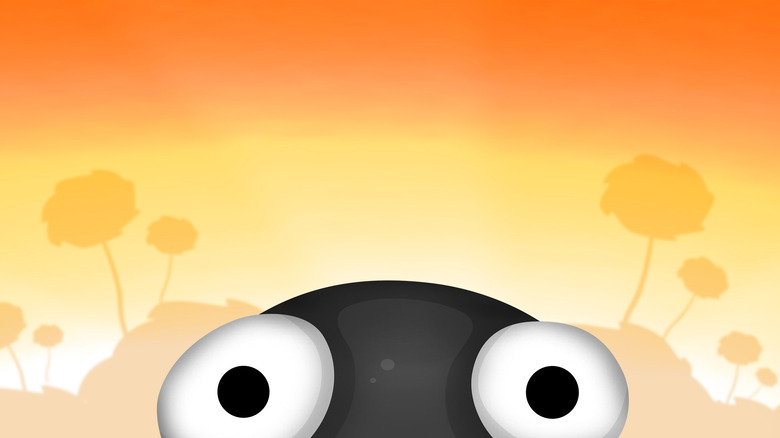 The next Epic Games Store freebie is now available, and it's sure to be a hit with those who love puzzle games and adorable little goo balls.
World of Goo, the indie puzzler from developer 2D Boy, first released for PC and the Nintendo Wii over a decade ago in 2008. Since then, it's made its way to a number of mobile platforms and, more recently, the Nintendo Switch. Is it a bit older than some of the other games Epic has offered up in the past? Sure. But it's aged very well, and one unfamiliar with the game's history could be forgiven for assuming its a modern title.
Advertisement
The game's premise is simple: use some goo balls to help other goo balls escape the level. In order to accomplish this, you'll need to assemble various structures out of said goo balls in order to cross gaps and navigate around other types of obstacles. It's easy to get the hang of, but does get progressively more challenging as the game goes on.
The best part about the game, though — aside from it being free — is that your PC can probably run it, even if it's a potato. It uses very little RAM, and the recommended specs call for "any 3D graphics accelerator less than 5 years old." You can probably swing that.
Of course, now that World of Goo is available, we're finally able to see the next game Epic will be giving away in two weeks. It's Stories Untold, an episodic game that is equal parts horror, adventure, and puzzle. This one released back in early 2017, receiving decent enough review scores to make it worth a look. And it'll be free to download on the Epic Games Store on May 16.
Advertisement
Epic's been pretty busy lately, signing more exclusives and acquiring Rocket League developer Psyonix. Fortunately, the free games have kept on coming. We'll be sure to update you later this month when Stories Untold hits the store and we're able to identify the next freebie Epic has waiting in the wings.