Rocket League Is, Unsurprisingly, Getting Review Bombed On Steam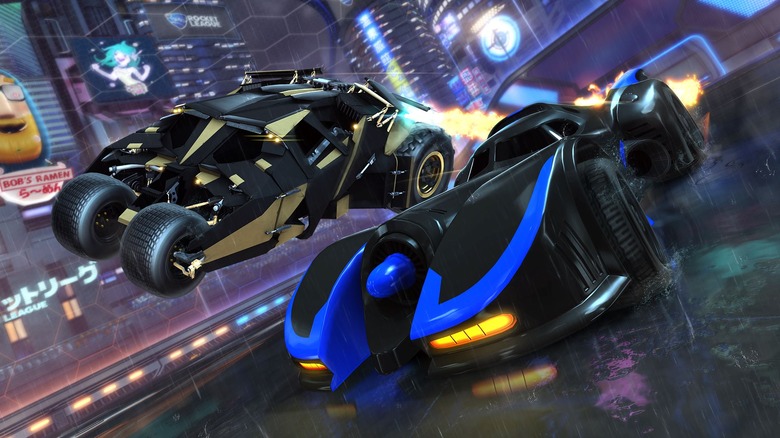 When Epic Games announced yesterday that it had acquired Psyonix, the developers of Rocket League, many wondered if the game would have a future on Steam. Epic does operate a competing store, after all; might Rocket League become an Epic Games Store exclusive at some point?
We don't have proof that's going to happen just yet, but that hasn't stopped hordes of users from review bombing Rocket League on Steam anyway.
According to Game Rant, "over 2,000 negative reviews" have been posted on the Rocket League page over the past two days, with the majority of them referencing Epic's acquisition of Psyonix. That's just a small percentage of Rocket League's user base on the platform, however, and a tiny fraction of those who've reviewed Rocket League since its release.
At press time, Rocket League still has a "Very Positive" rating overall. Only the game's recent reviews rating has been affected, dropping to "Mixed."
On one hand, it's easy to empathize with those who've purchased Rocket League on Steam. Epic's messaging hasn't been great, and though the company has stated that Rocket League on Steam will continue to be supported, it should've anticipated this backlash and had a clear explanation ready to go. As of now, Rocket League's presence in the Steam store feels very much up in the air.
On the other hand, though, fans of Rocket League seem to be ignoring the very obvious good that could come with this acquisition. Psyonix has done a fantastic job with Rocket League, but the studio simply hasn't had the resources to do everything fans have wanted. It took longer than anticipated to get cross-platform play up and running. And cross-progression, which many fans have been pleading for, hasn't really been on the table.
May we remind you: Fortnite is the gold standard for cross-progression these days. You can use your one Fortnite account pretty much anywhere, with all of the cosmetics you've purchased and earned making the trip with you. With Epic's backing, Rocket League could finally implement this long-requested feature.
Epic Games hasn't commented on this review bombing episode just yet, nor does it appear that Steam has taken any action to curtail it. If we hear something more from either party, we'll let you know.