Nintendo Reveals Its Next Three NES Online Titles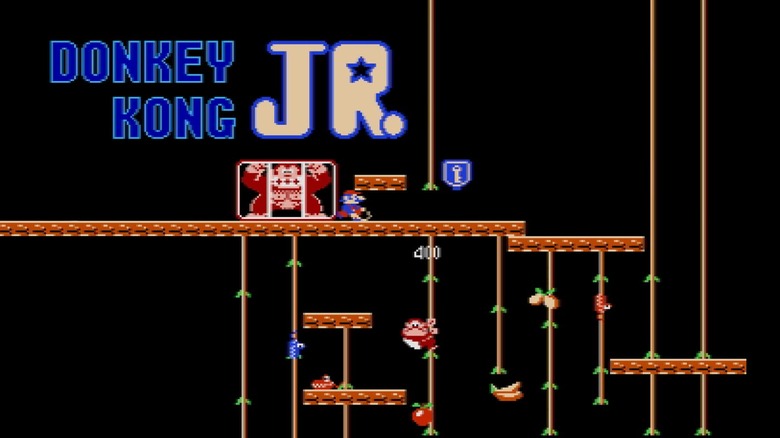 There may not be a Virtual Console anymore, but the NES Online app that comes with Nintendo Switch Online still offers a bunch of classic NES titles to play. And now Nintendo has let us know what's coming to NES Online next week.
According to a video posted on Nintendo's YouTube account, three more titles are being added to the NES Online catalog: Donkey Kong Jr., Clu Clu Land, and Vs. Excitebike. Nintendo is reaching way back to bring these into the 21st century, as Donkey Kong Jr. was first released in 1982, and both Clu Clu Land and Vs. Excitebike arrived on the scene in 1984.
And these additions could be sign that maybe, just maybe, Nintendo is starting to run thin on the NES games its able to bring to NES Online.
When you count these three games, the NES Online library now sits at 41 titles. And aside from a few notable exceptions – Ghosts 'n Goblins, for example — most are first-party Nintendo games. We're missing a lot of classics from the Nintendo Entertainment System, but it's worth remembering that many of the companies still around from that era have released their own ports and retro collections. So this might explain why we're getting titles like Vs. Excitebike when regular Excitebike is already a part of the NES Online catalog.
Because NES Online is tied to a Nintendo Switch Online subscription and isn't a storefront, it may be less appealing for publishers to let Nintendo put their NES games there. Not when they can sell them on their own.
We'll keep holding out hope for games like Mega Man and DuckTales to be added to NES Online, but we can see why they wouldn't be. So if Nintendo is having a hard time bringing more third-party NES games to the service, we're crossing our fingers that the company will look toward the SNES and other Nintendo consoles. We'd really love to play some Donkey Kong Country on the go.
Donkey Kong Jr., Clu Clu Land, and Vs. Excitebike join NES Online on May 15.