Ubisoft Reveals Wildlands Sequel Ghost Recon: Breakpoint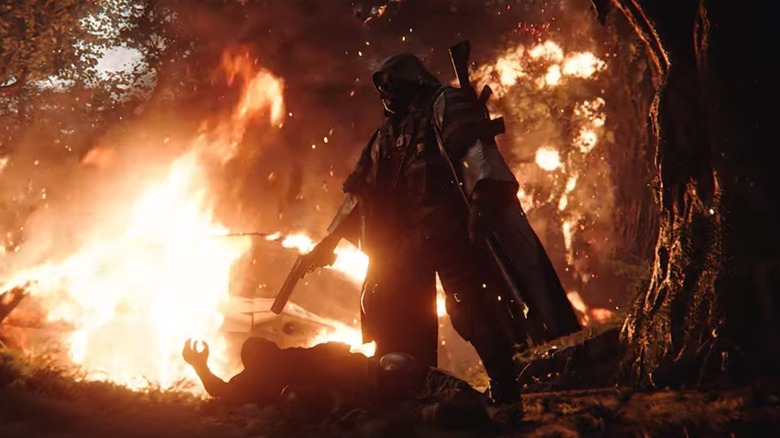 Ubisoft has announced Ghost Recon: Breakpoint, the latest addition to the Tom Clancy lineup.
"Tom Clancy's Ghost® Recon Breakpoint is a military shooter set in a diverse, hostile, and mysterious open world that you can play entirely solo or in four-player co-op," says the official announcement. "Injured, without support, and hunted down by ex-Ghosts, you must fight to survive while lost in Auroa. Choose the right alliances and decide how to take down your toughest enemy."
Breakpoint takes place in Auroa, the diverse archipelago that acts as the base for Skell Technology. Players can explore architectural marvels amidst swaths of untamed nature while forging ties with Auroa's local factions. These relationships will prove critical to completing your mission and uncovering what happened to Skell Tech founder Jace Skell.
Following the events of Wildlands' Operation Oracle, Breakpoint pits you against the Wolves, a rogue US ex-military unit. Leading your former teammates is Colonel Cole D. Walker, played by Punisher's Jon Bernthal. Equipped with the same training and skills, Walker and his crew will test your limits, using your own methods and experience against you. "The Wolves used to be you," warns the official description. "They have the same training and experience as you have. They have seized the archipelago of Auroa, taking control of the most important resources of the island: the drones."
Breakpoint will introduce several new features, including a new class system, Social HUB, and shared progression across PvE and PvP modes. Ghosts will have thousands of character and gear customization combinations to choose from as part of the game's commitment to "full freedom of approach." Ubisoft has also promised years of updates following launch, with new story arcs, features, classes, events, and Raids to keep players coming back for more.
Ghost Recon: Breakpoint comes to PlayStation 4, Xbox One, and PC on October 4, 2019. Fans can pre-order the game to secure guaranteed beta access.