Destiny 2's Next Raid Will Launch On Day One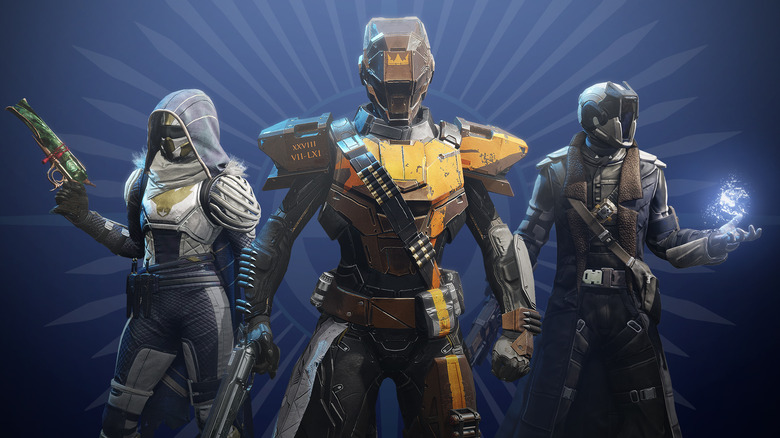 Destiny 2's Season of Opulence is less than a month away, and now, courtesy of Bungie, we have some news on when we can expect the game's next raid to drop.
According to the studio's This Week at Bungie blog post, the new raid will be called Crown of Sorrow. And it'll launch on the same day as Season of Opulence: June 4, 2019. That's a big shift from the way the Destiny franchise has introduced raids before, and it's a sign that the company is heeding player feedback when it comes to how new endgame content is brought into the fold.
Advertisement
Previously, raids would often come several days after the start of a new expansion, asking players to grind furiously in a short span of time to achieve the recommended Power Level. That recommended Power Level was often higher than anyone who doesn't play video games for a living could muster, leading to situations where streamers and YouTube creators had a significant advantage.
Now Bungie has given everyone a fair shake. Crown of Sorrow will launch with a recommended Power Level of 715, which is just 15 more than the current cap. And Bungie is also disabling the Last Wish and Scourge of the Past raids until Crown of Sorrow is cleared so that players can't use them to obtain additional powerful drops.
Advertisement
There's no word yet on what Crown of Sorrow has in store for players, but all indications seem to suggest the activity will take place on the Leviathan, which hosted Destiny 2's first three raids.
With just a few weeks to go before Season of Opulence, the Destiny 2 community is surprisingly active. Many players returned to the game thanks to a new exotic quest that launched this past Tuesday; one that takes a trip back to the Old Tower from the first Destiny. And there's still one additional event to look forward to before Season of the Drifter wraps up at the start of June, as Iron Banner returns for the final time this season next Tuesday.
Bungie will undoubtedly share more on Season of Opulence as we get closer to its June 4 launch date. Stay tuned.