Nintendo Announces Direct Stream For Super Mario Maker 2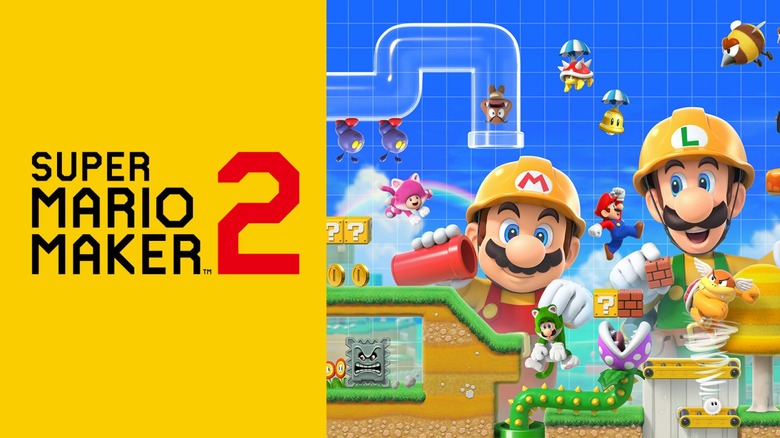 If you thought Nintendo was going to be quiet until E3, you thought wrong. The company announced today that it's hosting a Nintendo Direct stream for Super Mario Maker 2 in the near future, and that future is a lot sooner than we could've anticipated.
Advertisement
According to Nintendo's official website, the Super Mario Maker 2 Direct takes place on Wednesday, May 15 at 3 p.m. PT. At press time, that is very soon. Like, tomorrow soon.
And it appears those tuning in will get a pretty beefy look at the title, which arrives next month. Nintendo states that the Direct will be a "roughly 15-minute presentation packed with information all about Super Mario Maker 2," which hopefully means we'll get the scoop on other new features coming to the game besides slopes.
One thing we'd really love to see is how levels in Super Mario Maker 2 are created while the Switch is docked. Touch controls were such an integral part of the Mario Maker experience on the Wii U and, later, the Nintendo 3DS. And we have no doubts that a Switch in handheld mode will do that type of control setup justice. But there's a big question as to how Super Mario Maker 2 will work without touch controls being available. Hopefully that's something Nintendo can cover in more detail.
Advertisement
The original Super Mario Maker was an instant hit on an otherwise doomed-to-be-forgotten console; one that was outsold in less than a year by the Nintendo Switch. If Nintendo can make its follow-up just as good in the creation department, and just as fun in the sharing and playing departments, Super Mario Maker 2 not only has the chance to be one of the best-selling Switch games, but one of the year's best-selling games overall.
We'll report back with anything noteworthy from Nintendo's Super Mario Maker 2 stream, which you can watch here when it airs.