The Division 2's First Raid Launches This Week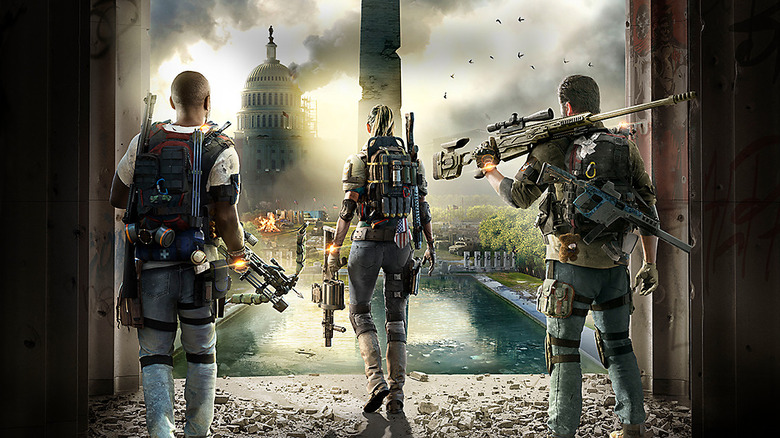 It's been nearly two months since The Division 2 released, and players have been itching to test their might and earn high-tier loot in a multiplayer raid activity. Finally, this coming Thursday, they'll get that chance.
The Division 2's official Twitter account has confirmed that the Operation Dark Hours raid is launching on Thursday, May 16, which is just two days away. The raid will require eight players — two more than Destiny raids, interestingly enough — and will offer three gear sets and an exotic weapon as rewards. And it appears two classified assignments tied to the raid are also being made available to those who've purchased The Division 2's Year 1 Pass. Those classified assignments, which take place in the Nelson Theater and the National Bond Bank, should be live today.
You might recall back in the middle of April that the Operation Dark Hours raid was delayed. At that time, players were expecting to enter the raid on April 25, but Massive Entertainment (the studio behind The Division 2) announced the activity would instead launch sometime in May. It now appears whatever was holding up the release has since been addressed, and top-level Division 2 players can finally look forward to teaming up and taking on the Black Tusk army inside the Washington National Airport.
Good luck to you all.
According to Game Informer, those who complete the raid first get a pretty cool perk: a team photo and player names memorialized in the game's White House, where all Division 2 players will be able to see them. And those who aren't first but still complete the raid in its first 24 hours get something, too: an arm patch to celebrate the achievement.
The first run at a raid is exciting no matter the game, but it'll be especially exciting for The Division 2, as the series has lacked raids up to this point. We'll have our eyes glued to Twitch this Thursday, and will be sure to let you know who ultimately walks out of Operation Dark Hours victorious.