Rainbow Six: Siege Teases Nøkk, Its Spooky New Attack Operator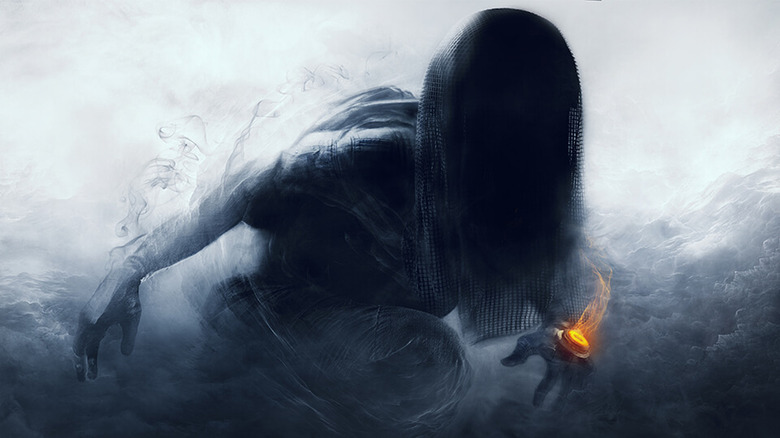 Today, Ubisoft teased Rainbow Six: Siege's next Attack operator, Nøkk.
In the clip, Nøkk glitches in and out of focus as she traverses a sewer tunnel. The atmosphere, dripping water, and outline of the shroud covering her head are reminiscent of Samara, the main antagonist of The Ring franchise. Intentional or no, you might think twice about playing Rainbow Six: Siege alone, especially at night. As the tweet warns, "Nøkk will strike fear into the hearts of anyone who goes up against her."
Advertisement
The Rainbow Six: Siege website provides more insight into the character: "For an accomplished undercover agent whose work remains mostly unrecorded, it is amazing that she has managed to hold onto who she is at her core. Focused and driven, she uses her special operations training to infiltrate, gather intel and defeat her opponents."
Nøkk uses a gadget called the HEL to achieve her pseudo-invisibility, though, Ubisoft has yet to share the mechanics of the item. Grace "Dokkaebi" Nam and Nøkk reportedly worked together to the improve the HEL, which "makes Nøkk nothing short of a ghost."
Beyond unveiling one of the two new planned operators, the teaser also confirms Operation Phantom Sight. Ubisoft has promised a full reveal of the operation at the Pro League Finals in Milan on May 19. With the event scheduled for this weekend, Ubisoft will likely drop another teaser for the new American operator at some point over the next few days.
Advertisement
According to a tipster on ResetEra, the American operator's name is Warden. He is a member of the Secret Service and has "a special eyesight that bypasses flashes and smokes." The poster, who has accurately predicted the abilities of Rainbow Six: Siege characters in the past, also claimed Nøkk is "invisible to cameras and has a sort of silent step similar to Cav."