Sega Announces Another 10 Games For Its Genesis Mini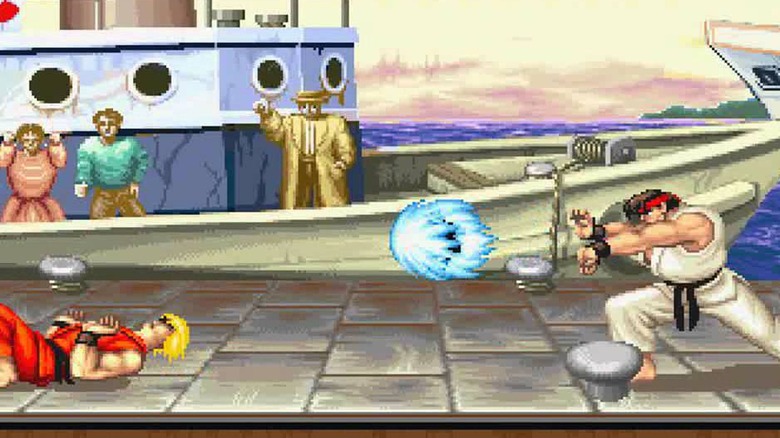 The Sega Genesis Mini will come packed with 40 classic Genesis titles when it arrives in September. Until today, however, we only knew about half of the games coming to the system. 
Enter Sega, right on time with a list of ten more Genesis Mini games we can look forward to.
According to Gematsu, these are the ten additional titles Sega has planned for the Genesis Mini:
Mega Man: The Wily Wars
Street Fighter 2: Special Champion Edition
Sonic Spinball
Phantasy Star IV
Beyond Oasis
Ghouls 'N Ghosts
Alex Kidd in the Enchanted Castle
Golden Axe
Vectorman
Wonder Boy in Monster World
First off, how nice is it to see a Street Fighter game on that list? And Phantasy Star is a popular Sega franchise that was seriously lacking a presence on the Genesis Mini. Sonic Spinball is cool but its reveal now definitely seems like a tease to get us talking about how Sonic 3 and Sonic & Knuckles aren't confirmed yet; well played, Sega. And the addition of Mega Man: The Wily Wars — which is a remake compilation of Mega Man, Mega Man 2, and Mega Man 3 — ensures this is a pretty well-rounded batch.
We now definitively know 30 out of the 40 titles coming to the Genesis Mini, which means there are just 10 games remaining. We have to believe the aforementioned Sonic 3 and Sonic & Knuckles are coming, but what else? We'll have to wait to find out, unfortunately, but we feel pretty confident that one of the games won't be NHL '94. Sorry, hockey fans.
There is one more piece of good news. As great as the Genesis Mini looks, some Sega fans were disappointed that the console came with the classic three-button controller rather than a six-button gamepad. We learned today, however, that Sega is collaborating with Retro-Bit on a six-button arcade pad that is specially designed for the Genesis Mini. That's set to arrive sometime in August, and Retro-Bit states more information on the gamepad is coming soon.
The Sega Genesis Mini launches on Sept. 19, 2019 for the suggested retail price of $79.99.