Metro: Exodus Adding Two New Stories As Part Of DLC Expansion Pass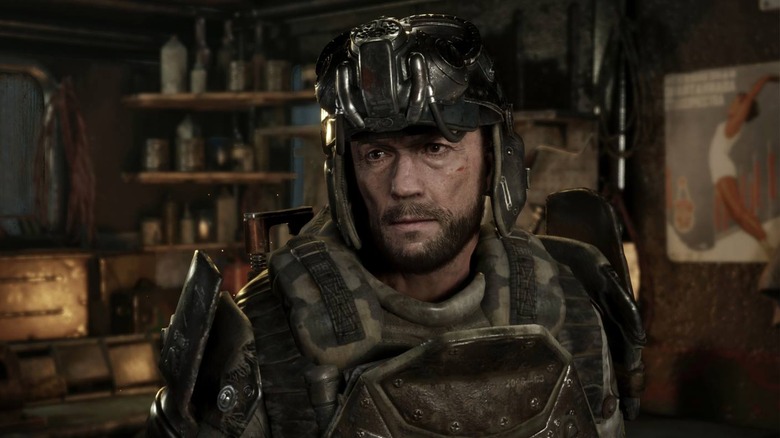 Deep Silver has shared the roadmap for the Metro: Exodus Expansion Pass. Pass owners will get to experience two new story-driven DLC. The stories will also be available for separate purchase.
Rather than stepping back into Artyom's shoes, the first DLC, titled The Two Colonels, will focus on a new character: Colonel Khlebnikov. Returning to his son for New Year's Eve, Khlebnikov must contend with the growing threats facing his home, the now dead city of Novosibirsk.
"All is not well with the people here: the slime is further consuming the tunnels, mutant attacks appear to be on the rise and the precious 'green stuff' that protects the people from radiation poisoning is running low," describes the official announcement. "In order to secure the survival of any of the people, those in charge may need to take drastic measures."
The second DLC, Sam's Story, will present a new sandbox survival level. Players will take on the role of Sam, the Aurora's American Spartan Ranger, as he searches for a way to return to the United States. Though his goal once seemed impossible in the death-haunted tunnels of the Metro, he strikes out on his own knowing that Moscow was not the only city to survive the apocalypse.
"Sam makes his way away from the Aurora in search of a way back to the USA, arriving at the remains of Vladivostok's tsunami ravaged harbours, ruined industrial buildings, and crumbling residential districts," says the announcement. "To complete his journey, Sam will discover that he needs every tactic he has learned so far to survive, as his surroundings prove to be far trickier than expected."
The Two Colonels releases this summer. Beyond its linear narrative, the DLC will introduce a new weapon: the flame-thrower. Sam's Story launches in early 2020.