Mario Kart Tour's Beta Period Starts Up This Week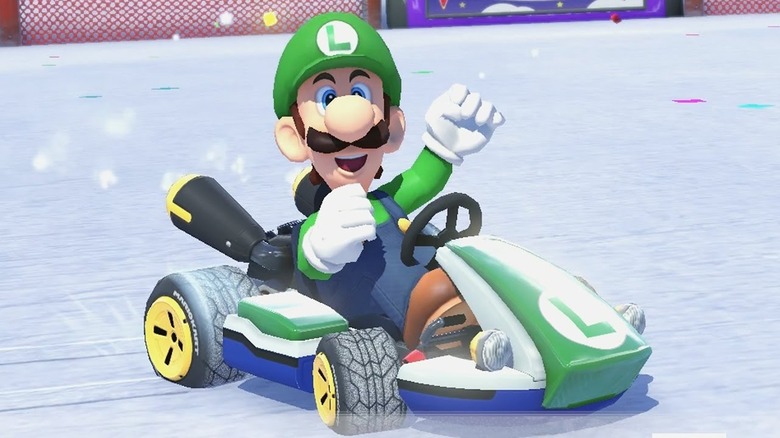 Do you know how Mario Kart Tour will play? We're not sure either. We do know, however, that the beta period for the game is coming to Android devices on Wednesday, May 22. And according to Nintendo Life, players in Japan are already getting emails to confirm they've been selected to take part.
The journey of Mario Kart Tour has been a strange one. Nintendo has a fairly hit-or-miss record when it comes to mobile games, and this one — first announced back in early 2018 — has already been delayed once. We don't have many details about the game, other than its a mobile spin on the Mario Kart franchise. And we've yet to see any footage of the game in action. Just how true will Tour stay to the traditional formula? Will the game lean into a free-to-play model with microtransactions or draw more of its inspiration from Super Mario Run, which could be entirely unlocked with one purchase?
And how the heck will you play it? Motion controls? Tapping the screen to steer your kart? It's actually wild that this game is such a mystery, given the beta starts in just a few days. And it may remain that way for many, as Nintendo is directing those who've been admitted to the beta to keep it to themselves; posting photos or videos online is prohibited.
The Mario Kart Tour beta period wraps up on June 4, just a week before Nintendo's E3 Direct presentation on June 11, so there's a chance we could get a substantial look at the game during that stream. Hopefully we'll get some more detailed info, as well; right now, Tour has a very vague Summer 2019 release window, and there's no word on whether we'll see the iOS and Android versions at the same time, or if one will come before the other.
We'll be all over the news coming out of E3, so if Nintendo offers up more information on Mario Kart Tour, we'll let you know.