Xbox Backward Compatibility Sale Features Discounts On Over 240 Titles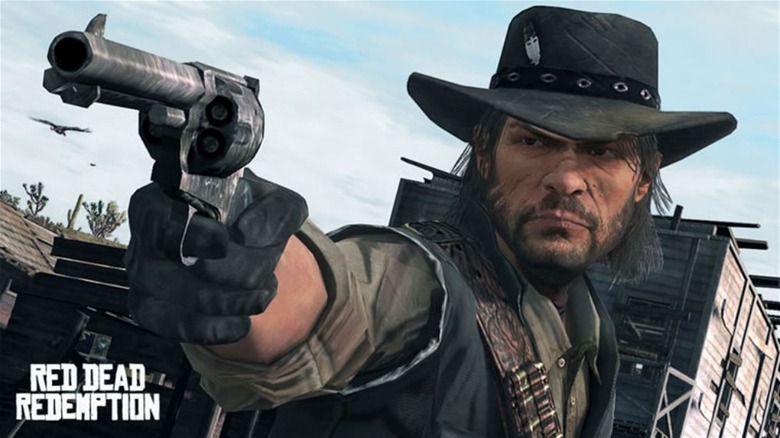 The Xbox One may have lost the exclusives battle this generation, but it does have a leg up in the area of backward compatibility. Now Microsoft is showing off its support for older games in a new sale, slashing prices on hundreds of Xbox and Xbox 360 titles.
We've highlighted a few of our picks below.
Did you play your way through Red Dead Redemption 2 this past fall? Right now, the Xbox Store has the original Red Dead Redemption on sale for $9.89, giving you an opportunity to continue John Marston's story at a discounted price. And there's even better news: if you own an Xbox One X, Red Dead Redemption is enhanced for that system, which means you can experience Rockstar's first RDR in glorious 4K.
The Bayonetta franchise has since become exclusive to Nintendo platforms, and you'll only be able to play the upcoming Bayonetta 3 on the Nintendo Switch. Still, the original Bayonetta showed up on multiple consoles, and thanks to backward compatibility, you can play it on your Xbox One for just $7.99.
Kingdoms of Amalur: Reckoning has a heck of a behind-the-scenes story involving a former professional baseball player, a U.S. state, and rights that languished in limbo for many, many years. Nearly overshadowed is the fact that Kingdoms of Amalur is sort of a cult classic; a game beloved by many of those who've played it. Thankfully, the Kingdoms of Amalur license is now in new hands, and the game can be purchased and played via backward compatibility for $4.99.
Do you remember the game Catherine? It's getting a remake on PlayStation 4 this fall, and recently, a version called Catherine Classic made its way to PC. The Catherine that released on Xbox 360 is essentially the same as the PC version, and it's backward compatible, to boot. So you can experience Catherine in all of its trippy glory by picking it up in the Xbox Store for $9.99.
And you know we can't publish an article like this without mentioning Spec Ops: The Line. This 2K-published title might be one of the most underrated games of the last generation, blending cover-based third-person shooting with a heavy, harrowing tale about the cost of war. You can add Spec Ops: The Line to your library today for $5.99.
The Backward Compatibility sale just started today and will run for a week, so you have until next Tuesday to peruse the discounted games and find something that grabs you.