FromSoftware Reportedly Working On New Game With George R. R. Martin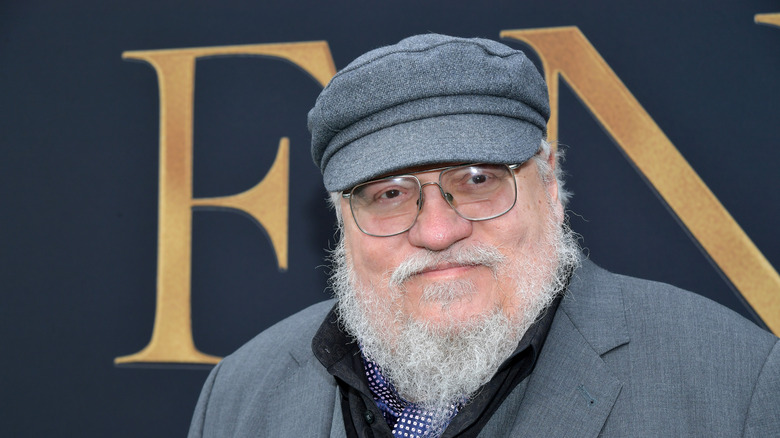 Amy Sussman/Getty Images
Game of Thrones just wrapped up a historic run on HBO, but if you think author George R. R. Martin is spending all his time finishing the remaining books in the series, you may (or may not) be surprised.
Advertisement
Reporting from Gematsu indicates that FromSoftware could be working on a brand new title with Martin as one of its lead writers, a monumental bit of news should it bear out. One of the most popular novelists in the world, working with one of the premier game development studios in existence; who wouldn't want to see that happen?
In addition, USgamer is reporting that, in a recent blog post, Martin shared that he'd been working on something a little out of the ordinary. More specifically, he stated that he'd "consulted on a video game out of Japan," and in case you're unfamiliar with FromSoftware and where the studio is located, allow us to fill you in: it's Japan.
And still, that's not all.
Gematsu offered more dirt on FromSoftware's new project. The game is reportedly codenamed "GR" internally, according to the outlet. Bandai Namco — a longstanding publishing partner of FromSoftware — is set to publish the new title. And on top of that, the current word is that we could get our first look at the game during Microsoft's upcoming E3 press conference. That, friends, is just a few weeks away.
Advertisement
Even if you have no interest in what Microsoft brings to the table, the prospect of seeing a new FromSoftware game at the company's conference has to make it worth a watch. And if Martin is indeed penning the story — which many are undoubtedly hoping he is — this new title could become one of the most anticipated in recent memory.
We'll be honest: this news is a little overwhelming, considering we're just two days removed from the Game of Thrones finale. And while we're still a little (Bran the) broken-hearted that one of our favorite shows has reached its conclusion, the possibility of seeing Martin take on video games — with the developers of the Dark Souls series, Bloodborne, and Sekiro: Shadows Die Twice, no less — makes us feel a little better about our entertainment prospects in the future.
Microsoft's E3 press conference is scheduled for Sunday, June 9 at 1 p.m. PT. Should we hear anything more about this mystery project before that time, we'll let you know.