John Wick Creator To Write Upcoming Just Cause Movie Adaptation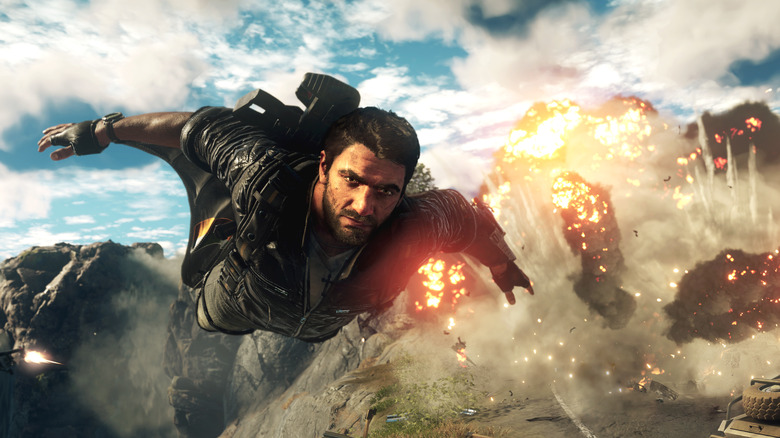 Just Cause is the latest video game series transitioning to the silver screen.
German production company Constantin Film has acquired the movie rights to the Just Cause franchise. Derek Kolstad, the writer who helmed the three John Wick movies, has signed on as the screenwriter for the project. 
Advertisement
Hoping to launch the next big action franchise, Robert Kulzer of Constantin Film is teaming up with Prime Universe Films' Adrian Askarieh to produce the initial movie. Constantin Film's Martin Moszkowicz will act as an executive producer alongside Square Enix. According to Deadline, Constantin hopes to start filming in 2020.
Just Cause will follow game protagonist Rico Rodriguez in his ongoing conflict with the Black Hand mercenaries. The four titles that comprise the game series take place on fictional islands across multiple real-world locations. Exploration, chaos, and explosions are key features of the franchise, aspects that will transition well to the big screen. It is unclear whether Constantin and Kolstad plan to draw upon the plot of the original game for the first movie or pursue an alternative storyline.
Advertisement
Just Cause 4, the latest game in the franchise, got off to a rough start. Launch sales failed to cover development costs, and the game received an onslaught of negative reviews on Steam due to graphical issues, downgraded visuals, bugs, and other problems. The title also received a tepid response from critics, garnering more criticism for its uninteresting story and bad AI.
"At times Just Cause 4 almost feels like an extra mode for its own game, as if this is just the sandbox that you've dipped into in as a respite from the more structured main campaign," described Metro in their review. "But it's not, this is all that Just Cause 4 is."
Despite the challenges it has faced, Just Cause 4 continues to soldier along. Besides the movie deal, Square Enix announced Los Demonios today, the game's second major DLC. A Spring Update also just went live, delivering several fixes and gameplay improvements.