Microsoft Tries To Revitalize Crackdown 3 With Free Update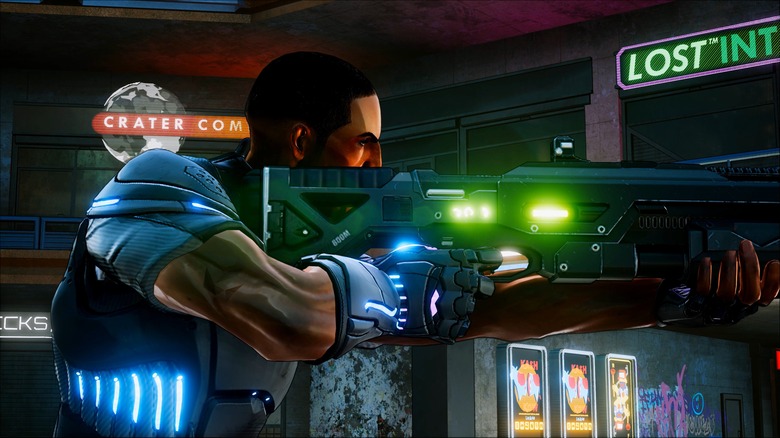 We may receive a commission on purchases made from links.
Crackdown 3, the third-person, open-world shooter from Microsoft, got off to a rocky start this past February. The sequel to 2010's Crackdown 2, the lack of innovation, unpolished multiplayer, and barebones story offered by the latest entry left players disappointed. "Crackdown 3 comes along 12 years after Crackdown but without 12 years' worth of new ideas to share," wrote PC Gamer. "It's an OK game that could've been exciting a decade ago."
Faced with this lackluster reception, Microsoft has released a free Extra Edition update for the game. "Crackdown 3 Extra Edition brings the boom," says the official description. "With Keys to the City, we've unlocked everything you need to unleash chaos in the Campaign, and competing in Wrecking Zone now unlocks 100 tiers of vanity items."
Like its predecessor, the developers have added a host of tools and cheats to the game with Keys to the City. New options include infinite health, ammo, and gadgets, elemental infusions for your melee attacks, and the ability to spawn objects. You can also unlock new achievements worth 250 Gamerscore.
A new Wrecking Zone progression system marks the second big addition. The system includes 100 tiers of vanity items unlocked by earning Agency Points in the Wrecking Zone. These vanity rewards feature several items designed to let you customize your style, such as holographic adornments, helmets, and weapon skins. The team has also added six new Overdrive Skills "to really step up your boom!" Though vanity items have their appeal, the update may be too little, too late for Crackdown 3's multiplayer, which has turned into a ghost town after less than four months.
Crackdown 3 is available through Xbox Game Pass or you can purchase it from a retailer. Amazon is offering the Standard Edition for $35, a 43% discount off the normal price.