Crown Of Sorrow Trailer Shows Off Destiny 2's New Hive-Infested Raid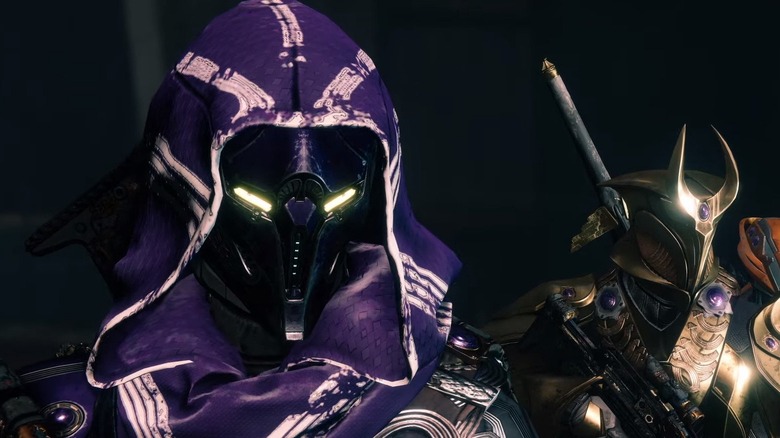 In anticipation of tomorrow's Destiny 2: Season of Opulence launch, Bungie has shared a trailer for the latest raid, Crown of Sorrow. Though only 40 seconds long, it shows off the updated environment, gear, and enemy type the raid has to offer.
During Crown of Sorrow, players will return to the Leviathan, though the craft is a far cry from the golden-hued ship encountered in the past. "Deep within the belly of the Leviathan, one of Calus's former Loyalists has lost his mind to an Ascendant Hive relic," says the official description. "Gather your fireteam. Select your arsenal. Chart a path into the dark."
The Hive will act as the predominant enemy for the first raid since Crota's End and King's Fall. An ancient race that serves the Darkness, the Hive expresses their religious fervor by conquering and killing other life forms. In Crown of Sorrow, they've entrenched themselves deep within the Leviathan, though how they got there remains unclear. 
The raid makes up only one part of the Season of Opulence, which sees the return of Emperor Calus. As the name implies, the season will center on loot, with Calus sending Guardians on treasure hunts to unlock the power of the Chalice of Opulence, a system of upgrades that lets you choose the gear types you earn. Once assembled, players can compete in the Menagerie, a new six-player matchmade activity set in Calus' lost vaults.
Season of Opulence will also include a free summer event: the Solstice of Heroes. The official website describes the holiday as "a tradition in which Guardians reflect on past hardships and celebrate the resilience of humanity's foremost defenders." During the limited-time run, you can pursue Year 2 Solstice Armor, gain the Empowerment buff by creating Elemental Orbs, and harness elemental power to pursue loot and glory.
Crown of Sorrow goes live tomorrow, June 4, at 7 p.m. ET / 4 p.m. PT.