Destroy All Humans! Is Getting A Remake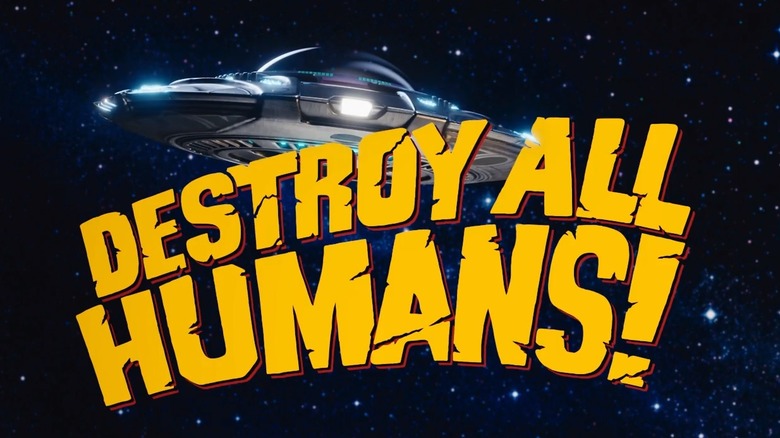 We finally got our eyeballs on what appears to be THQ Nordic's final game announcement for the week, and again, the early scoop comes from IGN. 
Destroy All Humans!, the 2005 cult classic from the now-defunct Pandemic Studios, is being remade for PC, PlayStation 4, and Xbox One. And quite honestly, this is one that a lot of people are going to be very happy about. The franchise sort of fell by the wayside after 2008's Path of the Furon didn't do so hot, and with the closure of Pandemic Studios and the dissolution of the former THQ, the odds of seeing another game in the series were fairly low.
Fortunately, there exists a THQ Nordic; a company willing to go on a IP shopping spree and pull some of gaming's past into the modern day. THQ Nordic is doing it with SpongeBob SquarePants: Battle for Bikini Bottom Rehydrated! (of all games), and now it's doing it with Destroy All Humans! Bless 'em.
Just like yesterday, IGN not only got the jump on revealing THQ Nordic's latest title; the outlet also got its hands on a trailer, too. Unfortunately, you won't find any gameplay to speak of in the trailer for Destroy All Humans!, but it does do a nice job setting the tone for what you can expect in in the game. You aren't holding back an alien invasion of Earth in this one. Instead, you are the alien, and you're more than welcome to blast away or otherwise torment all humans who cross your path. And the original title got some pretty good reviews, with Game Informer praising its "clever writing" and "outrageous action."
The big question for Destroy All Humans! is this: can the remake retain the same charm the original had all those years ago? We have a general sense of when we'll get the answer. Destroy All Humans! is scheduled to release sometime in 2020, so if you have a PC, a PlayStation 4, or an Xbox One, you might want to keep this potential gem on your radar.