There Are No Forza Games In The Works For 2019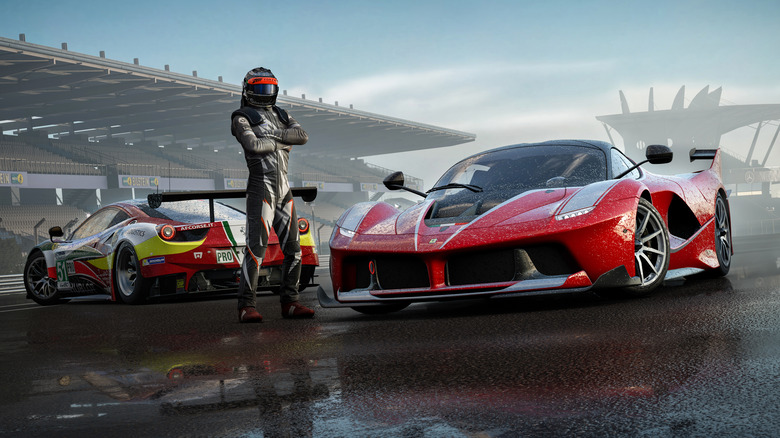 How do you know Microsoft is taking its next generation console seriously? The company is completely skipping a Forza release this year.
IGN confirmed the news with Forza Motorsport developer Turn 10, which told the website that it's focusing on "trying to build community" as opposed to getting another Forza game out the door. As such, Turn 10 is adding updates to the already-released Forza Motorsport 7, while some of its team works on another project (which is likely next year's Forza).
Advertisement
As far as the folks at Playground Games go, that studio released Forza Horizon 4 back in Fall 2018. This would normally be a 'skip' year for the Horizon franchise, but we do know Playground is working on another project that isn't a Forza title, and rumors suggest it could be the long-awaited Fable revival fans have been hoping for. If Turn 10 is handling next year's Forza, and the team at Playground won't have a racer due until 2021, it stands to reason that Playground might be pouring resources into that other project in order to get it to the finish line.
Whether you're a fan of Forza Motorsport's sim racing or you prefer Horizon's more arcade-like approach, there's no question that Microsoft typically uses the Motorsport series to show off a console's graphical prowess. Forza Motorsport launched with the Xbox 360 in 2005, Forza Motorsport 5 arrived day and date with the Xbox One in 2013, and Forza Motorsport 7 was built around the capabilities of the Xbox One X, which released a month after it in 2017. We know Microsoft plans to release its Project Scarlett console in the Holiday 2020 time period, so if there's a Forza game coming that'll launch alongside that, the safe bet is that it'll come from Turn 10.
Advertisement
If we had to guess, we probably won't get a significant look at Microsoft's next console until sometime in 2020, and that means we'll probably be waiting until then to get a peek at the next Forza game, too. In the meantime, Forza Motorsport 7 is continuing to receive updates, as is Forza Horizon 4, which has a new expansion coming this week. So if you're down that there won't be a new Forza racing title this year, be sure to check out the ones that have already released. You might find they've changed quite a bit.
We'll keep you up to date should we hear any more about the next Forza.