Destiny 2's Cross-Save Won't Apply To Purchased Expansions Or Seasons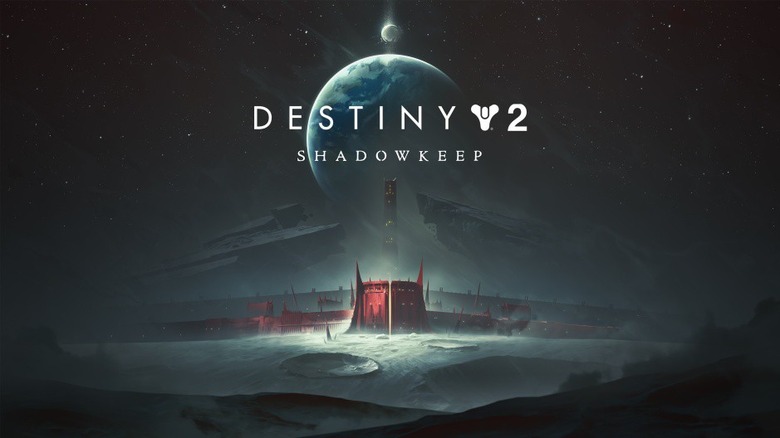 Cross-save is coming to Destiny 2 this fall, allowing players to sync their character progress across multiple platforms. Unfortunately, we learned today that cross-save will not allow you to access seasons or expansions you might've purchased on other platforms.
Advertisement
In an interview with IGN, Destiny community manager DeeJ elaborated on how Bungie is approaching cross-save with regard to purchased content.
"My understanding is that you do need to buy Destiny in the places where you want to play Destiny," DeeJ said. "Now, there is New Light, so if you want to go over and hang out on a different platform where you have some friends, New Light is available for install there if you want to play some Crucible, if you want to play some Gambit, just wanna free roam around some of the different destinations. But then, as you drill down deeper into the player experience, there will come a time where you need to repurchase Forsaken or Shadowkeep or any of the other seasons that we'll be delivering after that point."
Advertisement
New Light is the upcoming free-to-play version of Destiny 2 that'll also arrive this fall, giving players access to the entire first year of game content as well as all destinations found in later expansions. And it sounds fairly robust in terms of what it'll offer. All strikes in Destiny 2's Strikes Playlist are reportedly included, as are the game's Crucible and Gambit modes and destination activities like public events and patrols.
If you're a PC player and you want to play the newest Shadowkeep story content with a friend on PlayStation, however, it seems you'll need to buy Shadowkeep a second time through the PlayStation Store. And if you plan on playing on Stadia or some other platform, you could end up buying Shadowkeep or the expansions that follow it a third time.
This news is a bit of a bummer, as it means there are still 'boundaries' in place keeping players from enjoying Destiny 2 fully across PC, PlayStation 4, Xbox One, and Google Stadia. And it raises some additional questions, as well, regarding things like weapons and armor that might come from a purchased season or expansion but aren't necessarily story content. If we get a new weapon in the Shadowkeep expansion on PC and load into Destiny 2 a few months later on Xbox One, will we have access to that weapon? Or will it be locked in some way? That's a question we'd love to see answered before cross-save goes into effect.
Advertisement
Cross-save, which is shipping alongside the release of Destiny 2's Shadowkeep expansion, arrives on Sept. 27. Should we come across more news on Destiny 2 or its cross-save feature, we'll let you know.
(Update: We got word back from DeeJ via Twitter pointing us to a newly published FAQ for Fall 2019. According to that FAQ, "Cross-Save will preserve all gear, character[s], and items across all platforms regardless of entitlements." That is good news, as it means you'll have access to your weapons and armor across platforms regardless of whether or not you own the expansion they came from.)