Enter The Gungeon Goes Free Via The Epic Games Store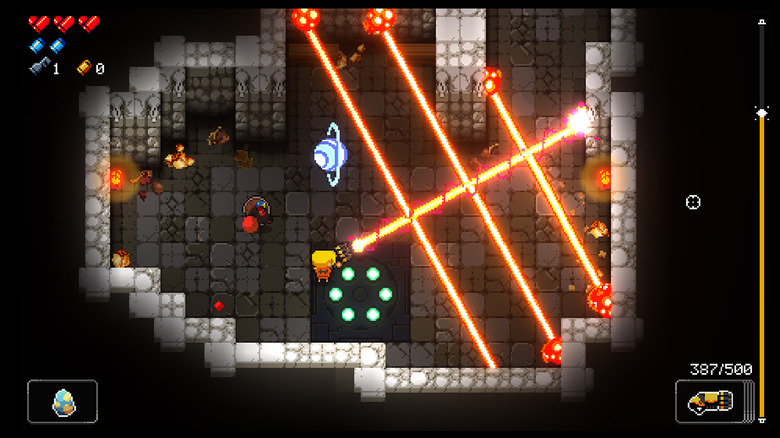 The Epic Games Store, for all of the hate it catches on the internet, is doing at least one thing gamers like: it's giving away a bunch of free games. Now we have the name of the next title up for grabs in Epic's shop, and if you don't already own it, you might want to swing by and download it today.
Enter the Gungeon is now free inside the Epic Games Store, and there's a good chance you've heard of this one. Part bullet-hell-shooter, part roguelike, it challenges you to traverse deep into a dungeon to locate a powerful gun that — no joke — "can kill the past." How does that not pique your interest just a little bit? It's like some weird twist on that terrible fictionalized Time Knife screenplay found inside Quantum Break, but unlike Time Knife, you'll actually want to see what Enter the Gungeon is all about.
Plus, IGN had this to say: "Enter the Gungeon's roguelike elements and vast array of crazy weapons keep it entertaining for the long haul." That's a short-but-sweet endorsement for sure, but hey, the game got an 8.5. And it's free. There's literally nothing to lose here.
Now that Enter the Gungeon has made itself visibly free inside the Epic Games Store, we now also have a peek at what's coming next week. Epic changed its policy a bit, giving away one free game every week instead of every two weeks. So next Thursday, we can look forward to downloading Rebel Galaxy, a fairly well-regarded space sim.
Slowly but surely, the Epic Games Store is growing, adding more indie-sized titles and signing new exclusivity deals with major publishers and developers. The Store itself still has a long way to go in terms of features, but Epic looks to be checking off some boxes and making improvements steadily. Will that progress — and the free games — be enough to win the hearts and minds of those who are livid about losing some of their promised Steam titles to Epic exclusivity?  Perhaps in time. But until people stop review-bombing games that go to the EGS, and until Epic can make exclusivity a positive and not a negative, the company still has an uphill battle with PC gamers.