Bloodstained: Ritual Of The Night To Get Shovel Knight, More As DLC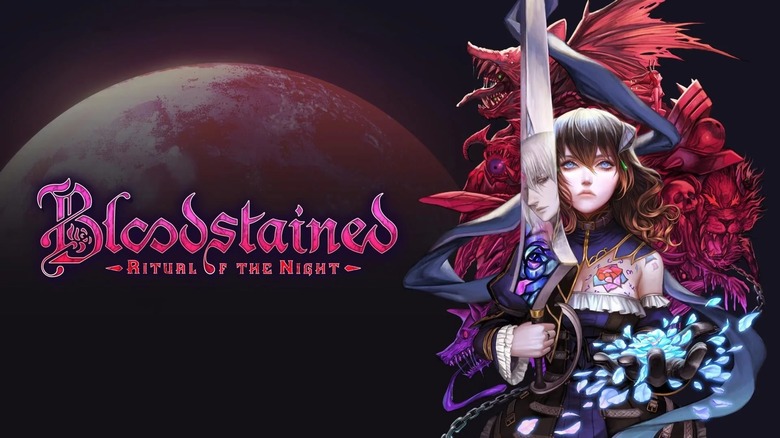 Bloodstained: Ritual of the Night, which released today on PC, PlayStation 4, and Xbox One (with a Switch port due June 25) already has a lot of people excited. It's a game inspired by the Castlevania series made by Koji Igarashi himself. And it looks like it'll have some DLC that pays homage to some of our favorite video games in recent memory. What's not to like about that?
Polygon is reporting that a new trailer for the game features a number of cameo appearances from some very recognizable franchises; content that could be made available as DLC. There's apparently a bit featuring a playable Shovel Knight, for example, and subtle hints that Ubisoft's Child of Light could somehow get mashed up with Ritual of the Night in some way.
There's even something called 'Iga's Back Pack,' which gives you the opportunity to do battle against Koji Igarashi himself, earning yourself a swordwhip weapon in the process. That is just cool.
And the best part? Most of those downloadable content updates will come free. That's right: if you purchase Bloodstained: Ritual of the Night, you'll get nearly all of the updates teased in today's trailer, with one exception. Unfortunately, it appears the Iga's Back Pack DLC will cost $9.99. And that is a sad note in an otherwise great announcement.
For what it's worth, we don't have any reviews we can lean on to tell you if Ritual of the Night is worth picking up, as it appears the game came attached with a day-one review embargo. Why? Destructoid is reporting that there was a "sizable launch patch" for the game, and the game prior to being patched might not have performed well enough to be viewed favorably by critics. So we'll have to check back in over the next few days to see how Ritual of the Night scores with some other websites.
Of course, you could always go to a place like Twitch or YouTube, where someone is undoubtedly playing through the game right now and might have some thoughts on it. Just an idea.
We'll keep you updated as we learn more about the DLCs coming to Bloodstained: Ritual of the Night in the months ahead. In the meantime, the game is out today on PC, Xbox One and PS4. Switch fans, unfortunately, will have to wait until next week on June 25.