EA Access Comes To PlayStation 4 On July 24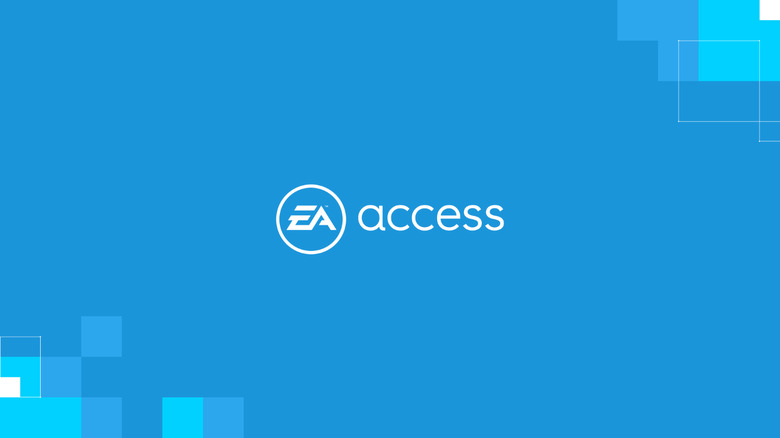 We got word back in May that EA's game subscription service, EA Access, would be coming to PlayStation 4 sometime in July. Good news, everyone! We now have a confirmed date for the launch.
EA Access will officially arrive for PlayStation 4 owners on Wednesday, July 24. At that point in time, those on PS4 will be able to subscribe to EA Access for $4.99 per month or $29.99 per year, which is a pretty decent bargain when you consider that EA publishes a lot of games, and many of them are available through EA Access less than a year after they're released. We're talking your Star Wars: Battlefront games, your Titanfalls, your Mass Effect: Andromedas, your FIFAs; they're all in there, and should you wish to buy something newer, EA Access grants you a 10% discount right off the bat.
One tiny bit of clarification, though.
According to VG247, "all vault games currently available on Xbox One will also be accessible on PS4." That appears to be true for the current-gen games you'll find in the library, as all have been sold on both PlayStation 4 and Xbox One in the past. However, that statement is not entirely accurate, in that the Vault on Xbox One also includes titles from the Xbox and Xbox 360 generations that are playable via backward compatibility. You can see those games displayed as being part of the Vault on the EA Access website currently, but as there's no method for the PlayStation 4 to actually play those titles, you aren't going to see games like the original Mass Effect or Dead Space in the EA Access Vault on that platform.
So don't get too excited: the PlayStation 4 didn't just add back-compat. EA hasn't updated its website yet.
Otherwise, it appears we now have everything we need to prepare for the arrival of EA Access on PlayStation 4. If you play a lot of EA games and you also want to dive into the publisher's back catalog from the past few years, this is definitely a service that'll interest you. So mark July 24 on your calendar, set aside $5, and wait patiently. The launch is just a few weeks away.