Destiny 2 Menagerie Chest Farm Will Get Patched, Says Bungie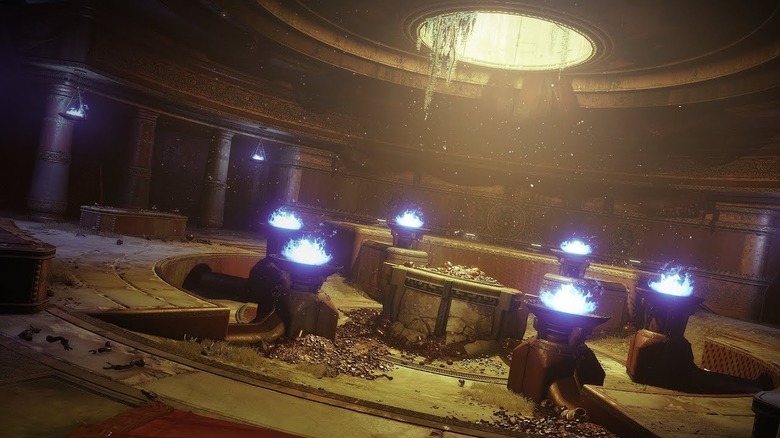 Exploits inside Destiny 2 are a secret no one can keep. One person knows about them, then soon, everyone knows about them. That's true of the game's latest cheese; one that enables you to open a chest in the Menagerie event multiple times, receiving more rewards than you would otherwise.
Advertisement
Enjoy it while it lasts, Bungie effectively said in its latest This Week at Bungie blog post. Because a patch is definitely coming.
"When Season of Opulence began, we watched as players quickly discovered a bug in how the Menagerie's final chest granted rewards," Bungie said in the post. "Players began to race out of the area and then back to the chest as fast as they could to get as many rewards as possible before sent back to orbit. It felt reminiscent of when players were farming treasure keys from chests on their Sparrows leading up to House of Wolves."
Those House of Wolves treasure key farms were some fun times, by the way.
Bungie continued.
"Consider this an error in your favor. We haven't rushed to fix it, but when we patch on July 9, this loophole will officially close, allowing only one opening of the chest per completion. Until then, we invite you take advantage of this all you like. Grow fat with strength."
Advertisement
If you're someone who's discovered and has been using this little trick — and we can't imagine you aren't — it appears your time is officially running out. Bungie has been scaling back the frequency of its updates to preserve some work-life balance at the studio, but even with that in mind, July 9 is not terribly far away. So if you like rewards, and you like having to do as little as possible to get them, you have about 10 days from today to farm the ever-loving heck out of the Menagerie's final chest.
Here's hoping you get the good roll on the thing you want.
Destiny 2's Season of Opulence is live now. Destiny 2's next expansion, Shadowkeep, arrives on Sept. 17.