Remedy Gains The Rights To Alan Wake, Could Bring Games To PS4 Or Switch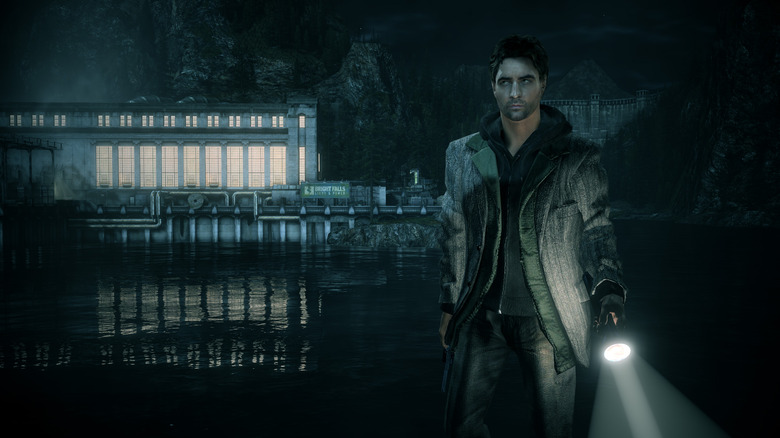 Could we see Alan Wake on PlayStation 4 or Nintendo Switch in the future? It's a real possibility, as the studio behind both Alan Wake and Alan Wake's American Nightmare, Remedy Entertainment, has acquired the rights to the franchise from Microsoft.
Advertisement
According to GameSpot, Remedy announced the acquisition in a message it sent to investors, making it known that "The publishing rights of Alan Wake games are reverted to Remedy." And that's some pretty big news. Until now, Alan Wake has only ever appeared in two places: on the Xbox 360, and on PC; the result of a close partnership between Microsoft and remedy that existed for many years and saw the release of the Alan Wake titles as well as Quantum Break for Xbox One and PC.
But that partnership has since ended. Remedy's next title, Control, will be a multi-platform release for PC, PlayStation 4, and Xbox One when it arrives Aug. 27. And now that Remedy is back in, err, control of Alan Wake, there's a chance we could see those games go multi-platform, too. But not just yet.
Advertisement
"The only thing we want to clarify, now that Remedy owns the publishing rights," the studio told GameSpot, "is that we could bring Alan Wake to different platforms if we so choose. We have nothing to announce for now."
Those who are still itching to play an Alan Wake title do have some options, though. Both Alan Wake and Alan Wake's American Nightmare support the Xbox One's backward compatibility initiative, so they can be played on that console. And we reported way back in October of last year that the Alan Wake games are once again back on digital storefronts like Steam. In fact, as part of Steam's summer sale, Alan Wake is selling for $4.49 and Alan Wake's American Nightmare is priced at $2.69. So now's the perfect time to pick them up.
We'll keep you up to speed should we learn anything about Alan Wake potentially coming to other platforms.