CD Projekt Has Three Cyberpunk Projects In Development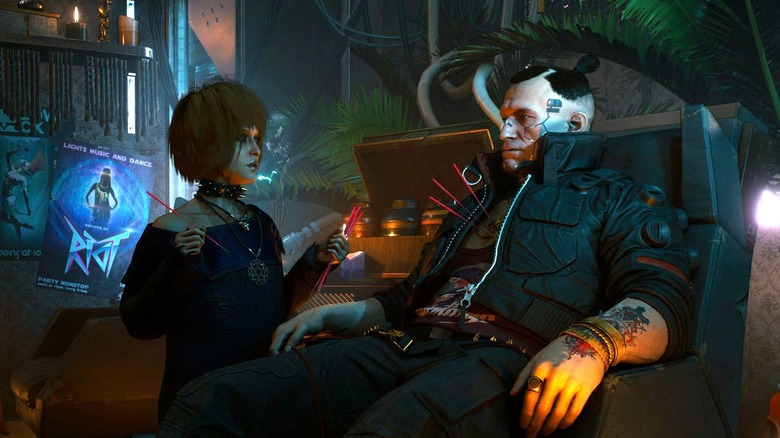 It looks like CD Projekt has big aspirations for their new futuristic franchise, with next year's Cyberpunk 2077 marking the first of many entries planned for the setting.
According to a new report from Bankier, CD Projekt CEO Adam Kiciński revealed at a recent CD Projekt conference that the publisher has three Cyberpunk 2077-related projects in the works. The first is the main game, scheduled to release in April 2020. The second project is a Cyberpunk 2077 multiplayer. CD Projekt stated last year that Cyberpunk 2077 would not include a multiplayer component at launch, so this will be welcome news to fans disappointed by the absence of the popular feature. This announcement also supports previous comments made by Kiciński, who asserted that "online is necessary" for the game's long-term success.
Kiciński did not provide details on the third project, however, vice president Piotr Nielubowicz confirmed that CD Projekt's next major release following Cyberpunk 2077 would be set in the same universe. This may point to a Cyberpunk 2077 sequel or a standalone story. "Our next big project will also be in the 'Cyberpunk' universe, and we're already working on it and treating it as a really big and innovative project for us," said Nielubowicz.
These statements are consistent with comments made by CD Projekt RED community moderator Donata Poplawska earlier this year. According to Poplawska, the studio plans to release a second "AAA game" before 2021. A strategy released by the publisher in 2016 further clarified that this would be "another AAA RPG title," supporting the CD Projekt RED credo: "To create revolutionary RPGs that go straight to the heart of gamers from around the world."
Cyberpunk 2077 launches on April 16, 2020 for PC, PS4, and Xbox One. The multiplayer component, along with the secret AAA RPG game, have not received concrete titles or release dates.