Cuphead's Delicious Last Course DLC Gets Both A Delay And A New Trailer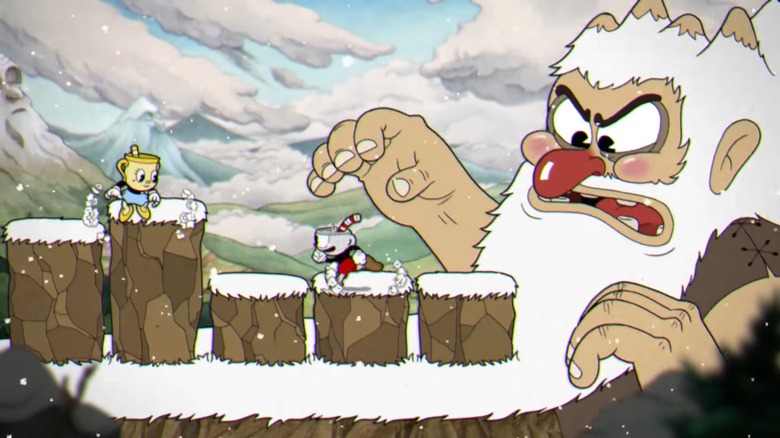 You can't have dessert without forcing down those vegetables, and in the case of Cuphead's planned Delicious Last Course DLC, the greens are taking the form of a delay.
Studio MDHR announced the delay of Delicious Last Course via its Twitter account today (hat tip, IGN), confirming the highly anticipated DLC will now release sometime in 2020.
"Hello old friends and new!" the studio's statement reads. "Our highest priority with The Delicious Last Course is making sure this new adventure meets the meticulous level of care and quality we always strive for. It's also important to us that we make things in a way that's healthy and sustainable for our team. With that in mind we'll be moving the release for all platforms to 2020."
On the brighter side of things, Studio MDHR also dropped a new trailer for The Delicious Last Course, showing off some of the new bosses coming in the DLC and even giving us a sneak peak at a brand new playable character: Ms. Chalice.
While news of a delay will undoubtedly be disappointing to some, it's tough to argue with the rationale behind the move. Cuphead is an incredibly tricky game in that the animation is entirely hand drawn; that takes time. And Studio MDHR isn't a very big outfit, either. You can take a look at the members of the Cuphead team here, and you'll likely be surprised at how few of them there are. We're reading a lot of stories these days about studio employees who feel overworked, suffering through crunch periods that take both a physical and mental toll over time. If Studio MDHR feels it needs a few more months to complete The Delicious Last Course so that its team stays healthy and happy, who are we to argue?
Cuphead is currently available on PC, Xbox One, and Nintendo Switch. Xbox Live integration for the Nintendo Switch version of Cuphead is set to arrive sometime later this year.