Xbox Game Pass Reveals Early July Lineup For Xbox One And PC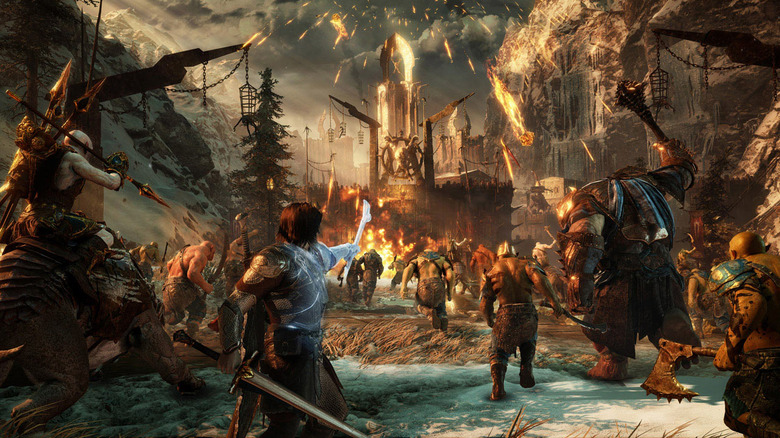 The Xbox Game Pass Twitter account has struck again. After teasing an announcement yesterday, the account has followed through, listing out eight new games coming to Game Pass on Xbox One and PC in early July.
Advertisement
On July 4, which is tomorrow, we'll get the first wave of new Game Pass titles. Those include: Middle-earth: Shadow of War (for PC and Xbox One), My Time at Portia (for PC and Xbox One), and Undertale (for PC).
A week later, on July 11, the last five titles arrive. Those are: Blazing Chrome (for PC and Xbox One), Dead Rising 4 (for PC and Xbox One), LEGO City Undercover (for Xbox One), Timespinner (for PC), and Unavowed (for PC).
And yes, Xbox One fans, we know you feel like you're getting the short end of the stick here. The PC version of Xbox Game Pass has once again squeaked out ahead in terms of additions. But as we've stated previously, Game Pass on Xbox One is still miles ahead of PC when it comes to catalog size, and Microsoft is really hampered by what it can bring to the Xbox app on Windows (thanks to Epic exclusives and the like) versus what's available on Xbox One.
Advertisement
So that's early July, booked and ready to go. But if we know Xbox Game Pass, we know there's probably more coming later in the month. And there's still the subject of all those other ID@Xbox games that were announced without release dates. Those could pop onto Game Pass at any moment, or Microsoft could save them for a coordinated drop as it did with the games coming tomorrow and next week. Keep your eyes peeled over the next two or three weeks; you'll likely hear about more games coming to Game Pass in that stretch.
Xbox Game Pass is available on PC for $9.99 per month and on Xbox One for $9.99 per month. If you want access to Game Pass on both platforms, plus a subscription to Xbox Live Gold, you can subscribe to Xbox Game Pass Ultimate, which is priced at $14.99 per month.