Shovel Knight Has Sold Over 2.5 Million Copies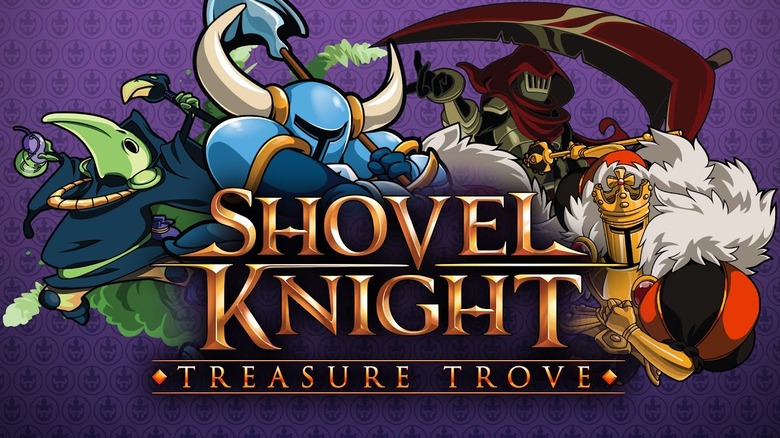 Shovel Knight is already a classic in the hearts of many. Now the indie-developed title has the sales numbers to back it up.
According to Gamasutra, Shovel Knight has officially sold over 2.5 million copies since it launched in June 2014. That's an impressive figure for an indie game, and it speaks to just how popular the property has become since first showing up on Kickstarter in early 2013.
Just think: there was an era only five years back where Shovel Knight the character did not exist. Now you can find him as an assist trophy in Super Smash Bros. Ultimate — likely his highest-profile cameo by far — as well as in games like Bloodstained: Ritual of the Night, Runbow, and Yooka-Laylee.
Shovel Knight is a certified icon now. And all the credit goes to the team at Yacht Club Games.
In terms of when we'll see a Shovel Knight game next, that's anybody's guess. Shovel Knight's third expansion, King of Cards, is yet unreleased, though the expansion's page on the official Nintendo website states the DLC will arrive sometime in 2019.
And then there's Shovel Knight Showdown, a multiplayer fighting game that's set to star characters from the Shovel Knight universe. Showdown was announced in 2018 but has yet to receive a release date, and we've not been able to find any information on its whereabouts or whether or not the folks at Yacht Club Games are still actively developing it.
We'll keep an eye out for any Shovel Knight-related news that might come our way. There are a lot of fans of the franchise out there who are both excited to see what King of Cards has in store, as well as what future roads the Shovel Knight series might go down.
As soon as we know more, we'll fill you in.