Project xCloud Testing May Be Underway For Xbox Insiders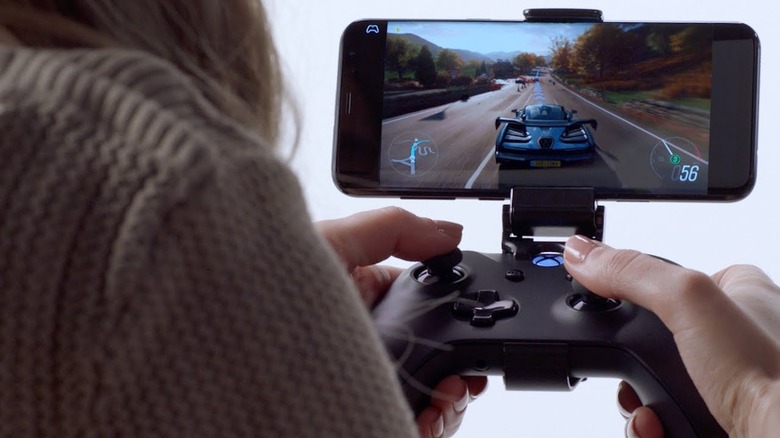 Microsoft's Project xCloud is the company's streaming bet; a way for players to access Xbox titles regardless of where they are and what device they're using. And limited public testing may already be happening, according to one Twitter user who appears to have been selected.
"Select top leaderboard #XboxInsiders and #WindowsInsiders are now testing #ProjectxCloud," wrote @IdleSloth1984 this morning, displaying a screenshot of the Project xCloud program inside the Xbox Insider Hub. That same user then shared a few more images; one of what appears to be the Android test flight app for Project xCloud, and another of some games supposedly available to test on the platform.
Based on IdleSloth1984's image, it appears that Crackdown 3, Disneyland Adventures, Forza Horizon 4, Forza Motorsport 7, and Gears of War 4 are all playable during the Project xCloud test period. It is unclear at this time whether there are more games on the list, if Microsoft is limiting the list to a select few titles, or if testers are able to stream any Xbox One game in their library.
What's also unclear is why we're not seeing images popping up from other users who've been selected for the test. We're not a part of the flight ourselves, so unfortunately we're not able to determine if there's some kind of nondisclosure agreement that might keep players from revealing anything about the Project xCloud test. But frankly, those agreements have rarely stopped people from sharing things in the past. Perhaps the number of Xbox Insiders in the test is so small that very little information is leaking out. Or we could be falling victim to one of the classic blunders. Time will tell.
We're going to keep an eye on social media to see if any other users start posting photos or other details about this Project xCloud test. We'll be sure to update you once we have more.