Batman: Arkham Collection Physical Release Leaks Overseas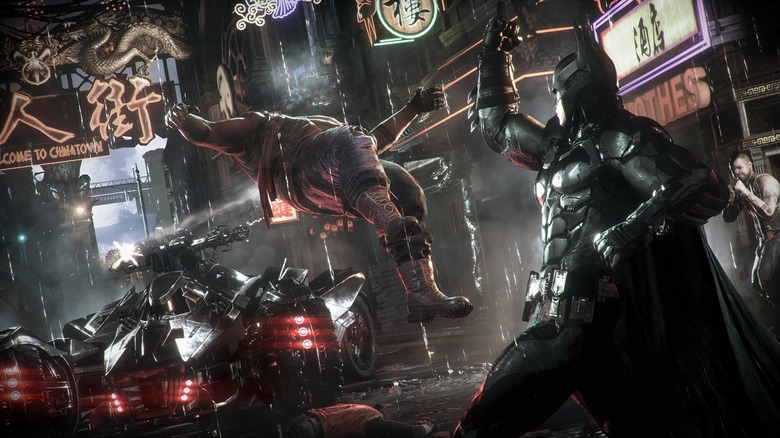 Warner Bros. isn't done making that Batman money just yet. The publisher already released a compilation featuring Rocksteady's first two Batman games in 2016. Now it appears one more is coming, and this time, it includes Batman: Arkham Knight.
Advertisement
Game Rant is reporting that the new release is called Batman: Arkham Collection, a three-game anthology composed of every single Batman game developed by Rocksteady this past decade. It'll include Arkham Asylum, Arkham City, and Arkham Knight in one nice, neat package. And notably, it will not include the game Batman: Arkham Origins, which was developed by WB Games Montreal and routinely doesn't get invited to any sort of family gatherings.
Oh, and just FYI: Arkham Collection is not dissimilar to the digital-only compilation Warner Bros. started selling last November — also called Batman: Arkham Collection — except now the games come on discs. Nifty!
The existence of Batman: Arkham Collection is reportedly known thanks to — total surprise here — a retail leak. Amazon's UK website is to blame this time around, publishing a product page for Arkham Collection that not only included box art, but also provided a release window for the release and confirmed the consoles we can expect to see Arkham Collection on when it arrives. For the time being, the game will only be found on PlayStation 4 and Xbox One. And it's set to arrive in September (for Europe, at least).
Advertisement
To be frank, all this Batman talk has us wondering what Rocksteady's been up to. Batman: Arkham Knight released in 2015, and ever since then, Rocksteady's been skipping E3 conferences left and right. The studio's next game is not a Superman game — that much we know — and it would be hard to imagine Rocksteady going back to Batman again for a fourth round. So what then? What could this powerhouse studio possibly be working on? Everyone's been mighty quiet about it all this time, which unfortunately means we might know until Rocksteady wants us to.
Should we hear more about Batman: Arkham Collection's official North American release date and pricing, we'll come back with an update.