Cuphead Is Getting Its Own Netflix TV Series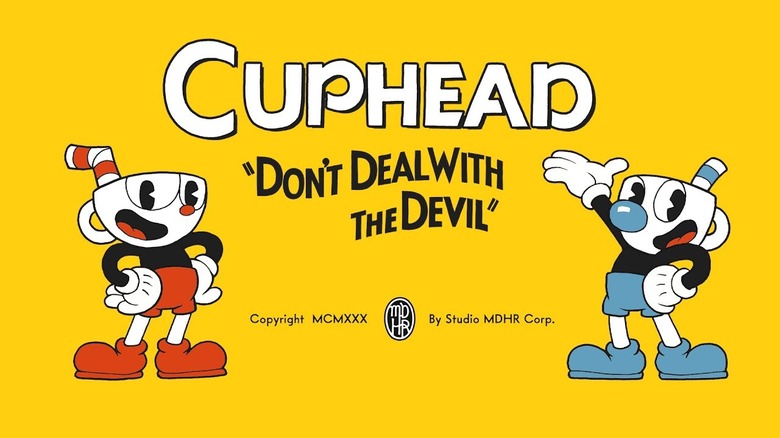 Cuphead, the 2017 run-and-gunner from Studio MDHR, is largely inspired by the cartoons of old. Pretty soon, however, you'll be seeing Cuphead and Mugman in cartoons of their own.
According to IGN, Studio MDHR has signed a deal with Netflix and King Features to bring the Cuphead franchise to the world of streaming video entertainment. The end result will reportedly be a series called The Cuphead Show! and will not be drawn by Studio MDHR — which handled all of the animation work for Cuphead the game — but instead by a team inside Netflix. The animation used will differ slightly, as well. Cuphead itself was drawn to paper in full. The Cuphead Show!, on the other hand, will use a mix of both paper and digital; something Studio MDHR's Chad Moldenhauer called "tradigital."
You're probably wondering: who is the show for? Despite its cartoon aesthetic, Cuphead was pretty difficult by most accounts. It definitely felt like a game aimed more at teens and adults than young children.
"It's safe for kids, but written so there are also things that adults find funny and appeals to a wider audience," Moldenhauer told IGN. "It's not a toddler show or a little kids cartoon. It's safe to say that [the showrunners are] aiming for the same kind of vibe that the game hints at. They'll be taking that idea and expanding it."
It's not known yet what form the show will take just yet, but those working on it do have some impressive resumes. Along with the crew from Studio MDHR, you'll find folks with credits on Mickey Mouse, Rocko's Modern Life, and SpongeBob SquarePants. It'll be interesting to see how all of those backgrounds gel as Cuphead undergoes its transformation from video game to actual cartoon series.
Work on The Cuphead Show! is just starting out, so there's no information on a potential release just yet. We'll fill you in once we know more.