Raid Matchmaking Is Finally Coming To The Division 2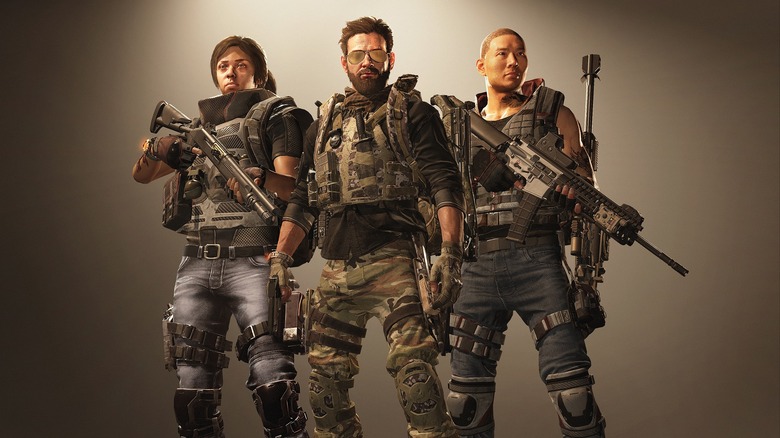 After players made their voices heard following its release, The Division 2's first raid is finally getting an option for matchmaking.
The news comes courtesy of IGN, which reports that The Division 2 will receive an update later this month that adds a new difficulty setting to the game's "Operation Dark Hours" raid. That setting, titled Discovery, will give players of The Division 2 an opportunity to experience "Operation Dark Hours" with matchmade teams.
Unfortunately, the update also comes with a downside; one players will likely protest. Playing "Operation Dark Hours" in Discovery mode will prevent players from obtaining the raid's Exotic loot, which is the reason many endgame players might want to run the raid in the first place. Ubisoft states that a "variety of great rewards" will come to those who run "Operation Dark Hours" using the new Discovery setting. However, it's not known at this time what those rewards actually are, or how they'll compare to the Exotic raid items many players are hoping to acquire.
In addition to raid matchmaking, the next update for The Division 2 also adds two new missions to the game: Camp White Oak and Manning National Zoo. And new pieces of content called Expeditions are also coming via the update. Expeditions are basically small stories that are told in three parts, all of which are released separately. Once a player completes all three, they can then sift through a "treasure room full of rewards." You can likely expect the first of the three Expeditions to release when the update drops.
And when is that, you ask? Year 1 Pass holders will receive the update on July 23. Everyone else will have to wait until July 30.
All in all, this looks like a fairly solid update. The Division 2 isn't on the tips of our tongues by any stretch, but the game seems to have a solid foundation and a loyal player base. Most importantly, the team at Massive has so far managed to avoid really stepping in it. Players can probably expect the content to keep on coming for quite some time.
Keep it here for more Division 2-related news.